TEAMtalk
Features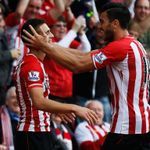 Mark Holmes faces Man United fan Gaz Coombes in the prediction challenge, with both men tipping the Red Devils, Arsenal and Southampton to win.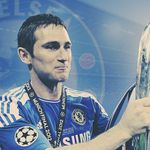 Frank Lampard remains a Chelsea legend but is proving a crucial player for their Premier League title rivals Manchester City, writes Adam Bate.
Radamel Falcao was on target as Manchester United beat Leicester 3-1, while Tottenham cruised to a 3-0 win at West Brom.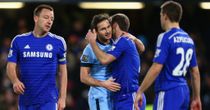 Chelsea remain five points clear at the top of the Premier League after a 1-1 draw with second-placed Manchester City.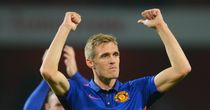 Manchester United's Darren Fletcher move to West Ham seems over with both managers saying negotiations have broken down.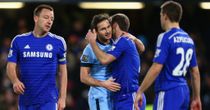 Frank Lampard admitted he enjoyed his "moment" with the Chelsea fans after his return to Stamford Bridge with Man City.