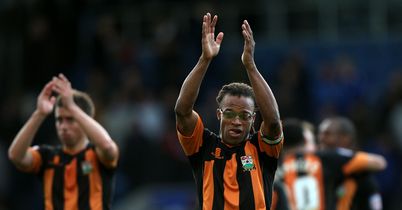 Edgar Davids is convinced Barnet are moving in the right direction despite playing out a 2-2 home draw with Oxford on Tuesday.
Jake Hyde's double earned the Bees a point at Underhill against their fellow strugglers in League Two.
Hyde finished past Ryan Clarke with 20 minutes remaining, cancelling out Andrew Whing's first U's goal which came just a minute into the second half.
Goals were exchanged in the space of a minute in the first half, Hyde's fifth-minute header bringing a quick response from Chris Wilder's side as Sean Rigg volleyed home almost straight from the kick-off.
"I think Oxford have a really good side and where they are in the table doesn't reflect their qualities," said Davids. "I think they are a top side and I am really happy that we also showed we can play as well as a top side like Oxford.
"The thing is our progression is good. We could have won the game and I feel a lot of positive things to go ahead with the system we played and the things that we are doing right now. The two teams below us in the table won and it is going to be like a little dance as to who gets out of the relegation zone.
"We played better than Accrington on Saturday and better than Oxford and we showed good character and I never had any thoughts in my mind that we would lose the game. I am happy with the way the team adapted to the system and there are plenty of positive things to take from this."