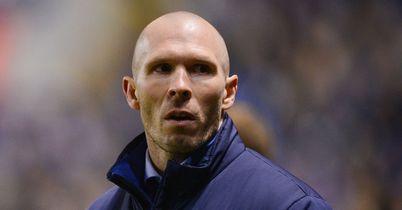 Blackburn are a club crying out for stability after another managerial departure from Ewood Park, says Rovers FanZoner Callum Dunn.
Just when it seemed Blackburn Rovers had turned a corner the Venky's-driven circus rolled back into town with the sacking of manager Michael Appleton.
The former Portsmouth and Blackpool manager was handed his P45 after just 67 days in charge, ten more than his predecessor Henning Berg.
From day one Appy was doomed. He walked into a club which needed completely reshaping, from top to bottom. An unbalanced squad, players on extortionate wages and a squabbling boardroom are just a pick of the problems Appleton had to contend with. Like most fans I knew instantly the rebuilding of the club would take time and patience, something Venky's don't seem to have when it comes to managers recently.
Appleton's win percentage was far from impressive and a lengthy injury list did not help his cause. But it is clear to see the problem lies with the owners. Not one manager has succeeded since the Indians took over our once proud club in 2010.
Big Sam had worked wonders cementing our place in the top ten of the Premier League and the decision to sack him a month after the takeover would prove to be the Indians' greatest mistake. Replacing him with the inexperienced Steve Kean, inevitably, would turn out to be just as costly.
The Glaswegian oversaw our decline from Premier League stability to relegation. Yet Venky's stood by their man much to the anger of thousands of Rovers fans including myself.
Eventually Kean resigned and brighter days were on the horizon, or were they? Global Advisor Shebby Singh was handed the task of appointing Kean's successor and decided former Rovers captain Berg was the ideal replacement. But as we all know he wasn't and the Norwegian was given his marching orders just 57 days into his reign. From day one he was the wrong choice. We needed experience, not a former player.
Perhaps it would be third time lucky for Venky's. Surely they wouldn't make another mistake by appointing another inexperienced gaffer, would they? Of course they would. Spearheaded by Derek Shaw and Paul Agnew, Appleton became the third permanent manager of the season and like his predecessors his CV was not exactly bulging with experience.
When I realised Appleton had been sacked as much as I disagree with the decision I cannot say I was surprised. This is Venky's and Rovers we are talking about. We are not a normal, proudly run club like we used to be. We are a farce, a laughing stock, a disgrace to Uncle Jack.
Who is to blame? Kean? Berg? Appleton? Shaw? Agnew? Singh? The answer is none. Venky's are the ones to blame. Football clubs need stability, swapping and changing managers at will does not bring success.
Unfortunately Venky's have learnt the hard way and I would not wish this upon any club, not even Burnley.
Rovers are suffering a slow, painful death and until Venky's sell up the cancer will continue to spread. Jack Walker will be turning in his grave.
By Callum Dunn, one of FanZone's Blackburn bloggers. Follow him on Twitter at @callumdunn - and don't forget to follow @FanZone too!