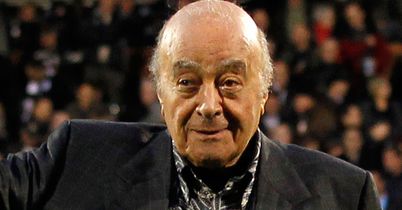 TEAMtalk's Fulham FanZoner Henry Walmsley thanks Mohamed Al Fayed after the many highs of his 16-year stint in charge of the Cottagers.
I've been writing blogs for FanZone for about three months now, and I'm not sure whether this will be the easiest, or the hardest I've had to write; there's so much to say, yet it is so hard to do it justice. So here goes.
The only place to start is to say thanks. A huge thanks to Mohamed Al Fayed. It is inconceivable to think where we would be had he not taken over, League Two? Non-league? Maybe extinct. As it is we're an established Premier League team, watching some of the world's greatest players gracing our pitch each week.
I was about to say there have been highs and lows, but there haven't. When you think where we would be without him, there have only been highs. What is a Premier League relegation battle compared to playing in front of 500 every Saturday on an awful pitch? When he took over, he said he wanted to make Fulham the Manchester United of the South. We may not quite have achieved that, but I'm sure not many fans at the time would have predicted us beating them 3-1 away only six years later.
Perhaps the highest of highs was the Europa League final, how much I'm sure he would have loved to win that. Alas it was not to be, but the achievement of getting there was staggering, one of the great European stories and some of the greatest nights the Cottage has ever seen. I cannot thank Mo enough for all the memories, which will last with me forever.
I think he has left at the right time. The club are in a very healthy position, and I don't think he could have taken us any further. His parting gift was leaving us in the hands of Shahid Khan - a man who seems very capable of looking after us. Only time will tell of course but I've heard very positive things from Jacksonville Jaguars fans, the NFL franchise he currently owns, and he is certainly saying all the right things. Khan said: "I do not view myself so much as the owner of Fulham, but a custodian of the club on behalf of its fans. My priority is to ensure the club and Craven Cottage each have a viable and sustainable Premier League future."
This brings me to an important point, and one which I'm sure many fans will be concerned about. Craven Cottage is the heart of Fulham Football Club, and attempts in the past to move away have been vigorously opposed by fans. If the stewardship of Khan is successful, I think there will come a time when we have to choose between the Cottage or progression. Our history is something we're very proud of, but it should not be a barrier to progression. But that time is not now, and I'm getting ahead of myself.
It's important to fans that we do not lose our values as a club. There is always a worry with mega rich owners taking over that we will become, for use of a better word, plastic. We are Fulham Football Club, the oldest team in London, with the oldest stand in the football league. We do not want to become the Fulham Jaguars.
I move into next season with a sense of cautious excitement. I'm very excited about the prospect of us bringing in some much needed quality in certain areas of the pitch, and perhaps being able to move up the table a bit. But the Venkys and Tony Fernandes' have shown how disastrous owners who know little about the game can be. I hope with all my heart this does not happen to us.
I'll end by making the point that Al Fayed's first home game in charge of us was against Wrexham, his last was against Liverpool. Thank you Mo for putting this fantastic club back where it deserves to be.
You can follow Henry on Twitter @henrywalmsley - and also don't forget to follow @FanZone for links to all the latest blogs.