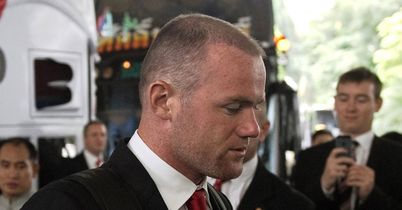 FanZone's Dan Talintyre feels there are more positives than negatives in Manchester United's possible sale of Wayne Rooney this summer.
Manchester United's summer transfer window won't be remembered for the players that did they did sign. It won't be remembered for the players like Thiago either, who the Red Devils were close to signing. No, United's entire summer transfer window will be remembered for how the Wayne Rooney transfer saga panned out, and how the Red Devils ended up faring at the end of it all.
It'll be known as the summer that they either kept Rooney, or the summer that they lost him.
And in terms of what David Moyes wants to be remembered for in his first transfer window at Old Trafford, Rooney isn't close to the top of the list.
Should United sign new players - which they no doubt will - the former Everton boss will want those signings to be the focus of the summer and allow a "new dawn", in a sense, to come over Old Trafford and his managerial reign.
He won't want it to be about Rooney - which, in a way, could very well make the move to sell the England forward more appealing this summer than it might have seemed to begin with.
The constant back-and-forth about whether he will or won't keep Rooney dominating his press conferences isn't helpful for either party - and neither is the fact it could jeopardize other potential transfers Moyes has in mind.
Obviously the loss of Rooney would be huge for United, and would seemingly be a huge step in the wrong direction.
On the surface, there would be few that disagree with that notion, but the reality is that selling Rooney could very well be a positive move for the Red Devils in the long run.
It might not produce immediate gold, but at the same time, it wouldn't be the huge step back towards the Dark Ages that many are suggesting would happen if the England international was sold.
Perhaps the biggest positive is the benefits that it would bring on a financial level. Rooney would no doubt attract a serious transfer fee should United find a willing suitor this summer, and that money could easily be turned into great players in return for the Red Devils. Be that Cesc Fabregas, Everton midfielder Marouane Fellaini or someone completely different, selling Rooney would create the financial space (and playing space) needed to sign a world-class player in return.
The notion of playing space shouldn't be discounted either as a big positive from selling Rooney.
Having spent most of his time at striker, Rooney was reportedly unhappy with being shifted back to a more conventional No 10 role behind the striker at the top of the attack. To the more cynical fans, this was essentially him saying that he didn't like being the No 2 striker to Robin van Persie, whom United have identified as their main talisman for years to come.
With Rooney out of the way, Japanese international Shinji Kagawa - a truly tremendous player - would finally get the chance to play in his desired position and show what he can do. With Rooney and RVP both vouching for playing time up front last season, Kagawa didn't get too many opportunities to show what he can do in the No 10 role.
In the times that he did - such as the game against Norwich City - he showed that he has the potential to be a shining star at Old Trafford.
Borussia Dortmund manager Jurgen Klopp came out and said that United didn't use Kagawa well last year and that they would have been much more effective playing him in the No 10 position.
With Rooney gone, the Red Devils (and Kagawa) would do just that.
Then there's things like the fact his name wouldn't be dominating United's pre-season and summer transfer window - allowing them to concentrate on a successful title defence and re-emergence in the Champions League. Rooney's sale would end discussion (in the long run) about whether he and Moyes can work together, and it would allow the United boss to really leave his mark on the massive Sir Alex Ferguson-shaped hole that many continue to bring up.
Selling Rooney allows United to move on from a transfer saga that is starting to cause much frustration. It would allow Moyes to start afresh.
Rooney is a popular figure with United fans and clearly someone that would be dearly missed - both in terms of what he provides on and off the pitch. But to say that he is irreplaceable is wrong, and to suggest that there's nothing positive in selling him this summer simply isn't true.
You can read more FanZone blogs here - and don't forget to follow FanZone on Twitter too!