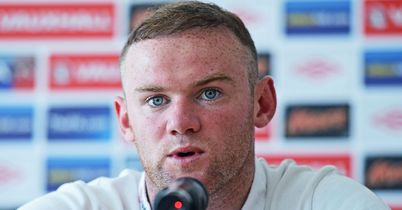 TEAMtalk columnist Danny Mills says England have what it takes to qualify for the last eight and expects Wayne Rooney to return to the line-up.
Hi everyone, Danny here checking in from Poland. You can hear my thoughts on Euro 2012 every morning on Sky Sports News Radio.
Have a read and leave a Comment below.
Spanish fancied
I'm in Gdansk ready for Croatia v Spain tonight. It's been a fascinating group and I expect Spain to go through and face England, but you never know I'm expecting plenty of twists and turns. Its going to be tough whoever England face. All eyes will be on the Spain game tonight from an England point of view.
Cautious approach
It's difficult because you want to play your normal game but you want to be cautious as well as doing nothing silly.
England don't want to give any chances away or make any mistakes. Nerves do play a part and it's natural in the last 20 minutes you do tend to sit back and naturally become more defensive. If this was a qualifier to get into the Euros, a point away from home against the Ukraine would be a good one. It will probably be 90% Ukrainians, therefore it will be a very hostile atmosphere. It's not cut and dried England will get a point but if they can cut out silly errors they're good enough to get a point.
Rooney a shoo-in
Rooney will definitley return on Tuesday. On his day Rooney is England's only world class player. It is harsh and I possibly believe Danny Welbeck might drop out. Andy Carroll offers a different dimension but Roy Hodgson knows best. They will have been working on things in training and Welbeck and Rooney have the Manchester United connection so that may go in their favour. England must start with their strongest 11 therefore Rooney has to come in.
Keane's axe to grind
I think Roy Keane's comments about Ireland were a bit harsh. The players haven't come out here just to turn up and have a bit of fun. The players gave their best.
The fans were realistic they know it was going to be difficult to qualify in an incredibly tough group and the fans have come here for a bit of a holiday and why shouldnt they enjoy themselves?
Why shouldnt they have a bit of a sing-song?
They know the limitations of the team and they're enjoying themselves so I feel his comments were a touch harsh.
You have to accept Richard Dunne, Robbie Keane, Damien Duff and Shay Given are the better players in that side. Whether they had qualified or not there is nobody better to choose from.
They have a limited pool to choose from and it's no disgrace to lose to the world champions. I believe Keane has an axe to grind with certain people and he's using the media to do that.
The Irish fans are still in good spirits and will continue to be. Tonight they play Italy, they would like to go out on a high but I feel the Italians will be too strong for them.
Walcott set for bench role
I would leave Theo Walcott on the bench. I feel he's a great impact player when the opposition are tired.
I still haven't seen enough quality on a regular and consistent basis to put him in the starting line-up. I know he came on and scored the equaliser against Sweden, but in all honesty it was a shot that for some bizarre reason Andreas Isaksson got all wrong.
He made an impact and I think that is where he's best used, hopefully he'll be fit enough to make an impact against Ukraine.
Stick with Milner
I would stick with James Milner. In high pressure situations, and this is certainly one of those, you have to stick with what you know and you have to go with those guys that are reliable and that's the key.
Milner will give you a six or seven out of 10 performance all day long. Very rarely will he give a nine out of 10 or a four out of 10. You know what you're going to get with Milner - he works very hard and he's going to do a good job for the team.
That's what England need. With Rooney set to come back in it gives you an extra attacking edge and impetus going forward so I think there will be only one change.
Shevchenko injury could be key
If Andriy Shevchenko is missing that could be key.
He's had a couple of knocks on the knee. I'm sure he'll be desperate to play, you just have to pray that after his troubled time at Chelsea he doesn't get in the box in the last minute, nutmeg John Terry and then bend one in the far corner. That would be the worst possible scenario for England.
But again he's one of those players that we only saw flashes of, like Andrey Arshavin who was pretty dismal at Arsenal. Suddenly though, for his country, with the fans backing he can play very well.
Shevchenko is similar, he's 35 years old but his movement is very sharp and with 95% of the fans backing you in your own ground will be a huge lift to the Ukrainian players.
Although I think England will get a point, it's not inconceivable that England could lose it. They will have to fight very hard and I'm sure there will be a few edgy moments in the game.
Dutch can of worms
My tip for the Euros have failed miserably and I have no idea why.
There were rumours of unrest in the camp. Arjen Robben has come out and said there has been problems in the camp and he won't say what they are and they will remain in the camp. But what he has done is open a can of worms and as we know in football secrets won't stay secrets for very long.
He wanted to make people aware but didn't want to be the person to spill the beans. It will all come out sooner rather than later. It just hasnt worked for them. We've seen it before when the dutch implode they implode in a big way.
Germany to blow Greece away
I think Germany are the team to beat now. They had a bit of a scare at 1-1 against Denmark and if Denmark could have scored they could have been on their way out.
That would have been a huge surprise for a team to go out on six points, but they've played very well and probably took their foot off the gas a little bit against the Danes, but they are safely through to the quarter-finals against Greece, where the Greeks are up against it.
They don't score many goals and are missing their star man, Giorgos Karagounis, through suspension.
I expect the Germans to blow Greece away. It wouldn't surprise me if the Germans won 3-0 or 4-1 in a very convincing win for them and go through to the semi-finals where I expect them to face Italy.