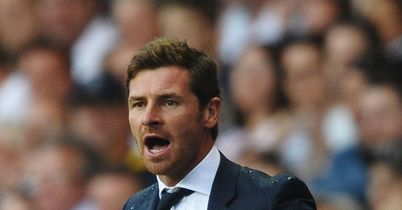 TEAMtalk columnist Danny Mills believes Spurs are a team in transition under AVB, and thinks Manchester City need to sign a decent centre-back.
Hi everyone, Danny here with another edition of 'Mills & Boom'.
I've been back on Sky Sports News Radio, discussing all the major talking points from the Premier League action.
This week, I'm focusing on Tottenham's hunt for new players and Manchester City's lack of depth in central defence.
I also speak about my old team-mate Joey Barton after his 'dream' move to Marseille fell through.
* CLICK HERE TO LISTEN to Danny in conversation with SSN Radio's Dave Reed. *
Danny says...
"After losing Luka Modric, it's important Spurs sign quality players. There is no point getting in numbers for numbers' sake. I think they will be in the market for an attacking midfielder with a different style to Modric."
"Defensively, Manchester City are not brilliant and they are not particularly settled. Once you go beyond Vincent Kompany and Joleon Lescott, if either of those are missing, then they are severly weakened. The centre-half position is crucial - we have seen that at Manchester United."
"There's no denying Joey is a great footballer. If he gets his head right, he will be an asset on the field to anyone who takes a chance on him."
Have Your Say on Danny's opinions by using the Comments facility below. You can also listen to Danny on Sky Sports News Radio every Monday and Friday.