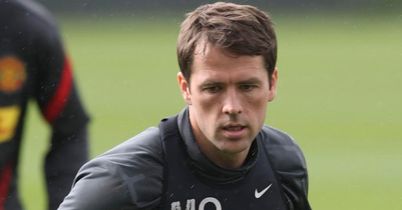 TEAMtalk columnist Danny Mills thinks Michael Owen's return to Liverpool would be a disaster and says Robin van Persie's penalty was hideous.
Hi everyone, Danny here back with 'Mills & Boom'.
I've been back on Sky Sports News Radio, discussing all the major talking points from the Premier League action.
This week I focus on Liverpool and the breakdown in communication at Anfield on transfer deadline day and think any move for Michael Owen would be an emotional decision rather than the right one. I also believe Brendan Rodgers will get it right, but he needs time to change the ethos on Merseyside.
I also reflect on Manchester United's 3-2 win over Southampton and pay tribute to Robin van Persie, but think United are vulnerable defensively.
And while Andre Villas-Boas isn't enjoying the best of starts at Tottenham, he needs time to mould his team at White Hart Lane and Spurs should be prepared to accept a couple of poor seasons while he rebuilds.
Danny says...
On Liverpool
"There has been a breakdown in communication between the manager, the board and the new director of football at Liverpool."
"I think bringing Michael Owen back would be an emotional decision and one to try an appease the fans maybe, rather than a football decison."
On Manchester United
"Four goals in two starts is magnificent and Robin van Persie has really carried on his form from last season, but having said that his penalty was hideous."
On Tottenham
"It's going to be tough for Tottenham. They have brought in a man, who effectively failed at Chelsea. He went into a top club and was given a remit to transform Chelsea in a very, very short space of time and he wasn't able to do it and I think Tottenham have to be careful."
Have Your Say on Danny's opinions by using the Comments facility below. You can also listen to Danny on Sky Sports News Radio every Monday and Friday.