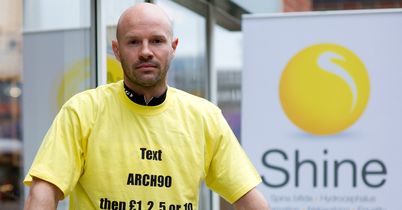 TEAMtalk columnist Danny Mills has had to postpone the first Archie Mills Memorial Challenge after contracting gastroenteritis.
The Challenge, in which Shine Patron Mills was set to ride from Leeds to London and then complete the London Triathlon, has been postponed after the former England defender fell extremely sick and was told there was no way he could physically complete an endurance challenge of this nature.
After months of dedicated training Danny is absolutely gutted to be withdrawing and wanted to say the following to all those who have got behind the challenge to date:
"Dear All, I'm devastated to have to let you all know that due to contracting a serious stomach virus, and after seeking medical advice, I have been told not to compete in my challenge this weekend.
I know so many people have worked incredibly hard to make this happen and I feel so bad for letting them down.
Nobody can feel as bad as I do right now. Six months of gruelling training and no end result. Anyone that knows me well will know it's my worst nightmare. But after losing over half a stone in two days, attempting the challenge would be more than foolish.
I can only thank everyone that has helped me up to now, the Shine Team, Evans Cycles, the media who have covered to story so well, and of course those of you who have donated so generously.
With this in mind, if anyone feels that they would like their donation refunded then I will personally make sure this happens. However, I will be completing a revised version of the challenge as soon as I am fit and well again.
Once again, thanks for the support."
Danny Mills