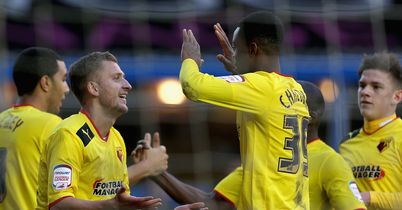 Hot on the heels of last week's Value Bet win, Watford (11/8) are this weekend's Numbers Game pick, while bet365 say Wigan's price is wrong.
The Numbers Game betting blog was back firing on all cylinders last week as @MattPBriggs' 7/4 Value Bet landed with Bristol City sinking Middlesbrough. The Banker also produced a winner as Northampton (4/5) defeated Accrington, while Birmingham (13/8) beat Derby to register for Famous Last Words.
This week the Hornets of Watford are the selection to win away at Barnsley, while Orient are the home Banker against Carlisle. There are also plenty of decent-priced selections to look at in Famous Last Words and Treatment Room. The bookies also give their view and bet365 cannot believe Wigan are as short as 11/8 to beat Newcastle and the Everton v Manchester City game is turning into a war between bookies and punters. The bookies are happy to take on Manchester City, while the punters contine to lump their cash on City.
Let me know your fancies ahead of the weekend in the box below.