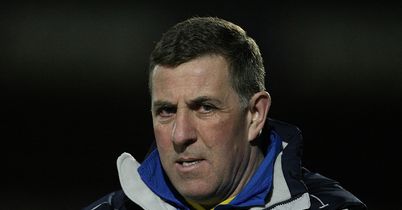 Bristol Rovers boss Mark McGhee felt the goal which put Sheffield United into the FA Cup second round should not have stood.
McGhee felt there was a foul on centre-back Gary Kenneth before Neil Collins headed down a left-wing cross for Chris Porter to fire home the 62nd-minute winner in a 2-1 triumph.
"The ref had been pulling up players on both sides for shirt tugging all through the game and missed the most obvious offence," said McGhee.
"Gary Kenneth was hauled down as the cross came in. We should have defended it better, but I'm frustrated the foul wasn't spotted.
"We are short of centre-backs at the moment so we played three across the back to block the channels and it worked well for us.
"I thought we put enough into the game to have got something out of it, so I'm very disappointed to be out of the competition."