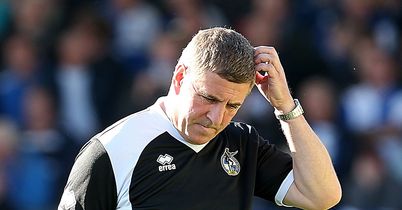 Chairman Nick Higgs is baffled by Bristol Rovers' current form, admitting it is a difficult time for the League Two outfit.
The Pirates sit 21st in the table following Tuesday night's 4-0 defeat at Port Vale.
Mark McGhee's men have now lost six of their last seven games, and Higgs understands why Rovers fans may start to lose patience with the side.
Higgs told the club's official website: "I know it is a difficult time to be a Bristol Rovers supporter at the moment, and I appreciate you are starting to lose patience, but I implore you to stick with us.
"I really do find it difficult to believe where we are but the last few performances have simply not been good enough.
"I know it is difficult but now is the time that we need to pull together and get behind the team."