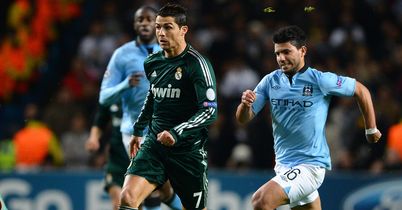 TEAMtalk looks at the effect Cristiano Ronaldo had on his Manchester return, and how Manchester has missed his considerable talent.
If he looked out of his hotel room window this morning, Madeira-born Cristiano Ronaldo would have been reminded of why he decided six years in Manchester was enough.
Dark, grey, wet and miserable, it was one of those mornings when commuters hurried to work, shoulders hunched or brollies up, protecting themselves from the rain and the late autumn chill.
Ronaldo would not have encountered many days like that growing up. Days that, generations ago, helped make football the game that it is, a means of escape for the working class from the drudgery of life.
Manchester is different now of course. But attitudes remain the same.
Football in these parts matters - a lot.
It retains a capacity to lift life out of the everyday humdrum, and into some special places indeed.
So it was for Manchester City fans in this very stadium six months ago, when Sergio Aguero scored the injury-time goal that made them champions after a 44 year wait.
On Wednesday night, Ronaldo returned to a Manchester stage for the first time since 2009, bringing with him his own shaft of sunlight.
The City fans booed him, because of who he played for, and an acknowledgement of his class.
There will be few boys' bedrooms in this city - red or blue - that don't have some sort of Ronaldo picture in them.
Take for instance, his dismantling of Vincent Kompany after 11 minutes.
Ronaldo had already skipped past Pablo Zabaleta when he encountered the City captain, barring his way to the home penalty area.
Challenge laid down by one of Europe's finest defenders, Ronaldo showed bravery and courage, not in avoiding physical harm, Kompany was not threatening that, but in the contemptuous manner in which he dealt with his foe.
If it all goes wrong, Ronaldo looks stupid, and the jeers will sail high into the night air.
But he doesn't.
He beats Kompany once, allows the Belgian to recover, then makes a mug of him again before crossing to Sami Khedira, who really should have scored.
It's moments like that which set Ronaldo apart from the rest, possibly with the exception of Lionel Messi of course, but thats another debate all together.
He should have had a goal, but as if to prove he is human like the rest of us, underhits his lob over Joe Hart, allowing Matija Nastasic to clear off the line.
He postured at times, he preened, he pointed, but he bewitched and bedazzled as well. Those stepovers he tried far too many of in his early days at United still have their place in his repertoire.
So too does the quick burst of acceleration, one of which took him into space midway through the second half, allowing the dipping shot, which Joe Hart could not hold.
No-one would argue this was vintage Ronaldo.
The narrative of this content involved more rank City defending and their quest to retrieve the situation, which ultimately proved beyond them.
But, with Sir Alex Ferguson amongst those wrapped up against the cold, Ronaldo still made his mark, left an impression for those who were here to remember him by, a bit like Diego Maradona when he went to Old Trafford with Barcelona in 1984 and was on the wrong end of one of United's most famous nights.
Maradona never returned. Will Ronaldo?
Since he left, for a world record £80million, Manchester has new heroes.
Aguero, Wayne Rooney, Yaya Toure, Robin van Persie, some of the very best of their generation.
Ronaldo is so much more. He can make those dark mornings seem that little bit brighter.
Earlier this week, Ferguson admitted getting the 27-year-old back was nothing more than a Christmas wish.
United have the emotional pull. City the finance.
Is it just fairytales that come true? Because, Cristiano, Manchester has missed you.