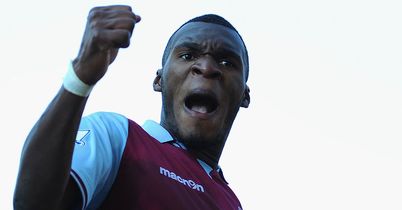 Aston Villa's rout, van Persie's Arsenal return, the relegation fight and the Football League's ups and downs are discussed on the new podcast.
TEAMtalk.com Editor Simon Wilkes is this week's host and is joined by TEAMtalk colleague Rob McCarthy and Blackburn fan James Dixon, with Sunderland supporter Michael Graham also making a guest appearance.
The trio start proceedings with Villa's dismantling of Paolo Di Canio's Sunderland troops at Villa Park, where the Black Cats were hit for six.
That leads to a debate on the battle for Premier League survival, with all three agreeing that things are looking grim for Wigan, who may struggle to keep Roberto Martinez if they do drop out of England's top tier.
The race for a top-four spot is also discussed before thoughts turn to Robin van Persie's return to The Emirates, where he coolly converted a penalty to earn champions Manchester United a 1-1 draw in the capital.
The trio also chew the fat over the ups and down in the Football League, waxing lyrical about Doncaster's dramatic win at Brentford and debating how QPR and Reading will get on in the Championship.
http://media.teamtalk.com/replays/TTFOOTBALLPODCAST3004_1101_4121631.mp3
There is plenty more discussed and you can click here to download the Podcast as an MP3 file.
You can also access the Podcast on iTunes.
If you want to get a mention on the next Football Podcast, send a tweet to @TEAMtalk with the hashtag #ilovethepodcast - and we'll give your Twitter page a plug.