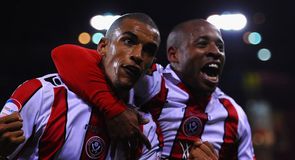 From the Editor:
Welcome to TEAMtalk's League One Your Say forum.
Sign up to register and then get interactive with rival fans to chat about everything going on in the third tier of English football.
We will strive to publish your comments as often as possible between 8am and 11pm, but you must adhere to our code of conduct otherwise your messages will be rejected.
Code of conduct: Before submitting your message, make sure it is...
Clear, in English and in lower case.
Clean, with no swearing, racism or strong political views.
User names should not include words or language likely to offend.
Any user breaking this house rule will be asked to change their user name or risk being barred from the website.
Free of any sort of abuse, particularly towards fellow posters. We will not tolerate bullying - please remember not to over-react if someone has a different view to you.
If you are having a problem logging in, or if you are asked to contact the Service Desk, e-mail our technical team at 365servicedesk@bskyb.com
If you wish to complain about another user or a particular post, then e-mail our editorial team at theeditor@teamtalk.com
DISCLAIMER
365 Media Group reserves the right to terminate your access to this Web Site and the Services at any time and without notice, for any reason whatsoever. 365 Media Group also reserves the right to bar anyone from using this Web Site and the Services.