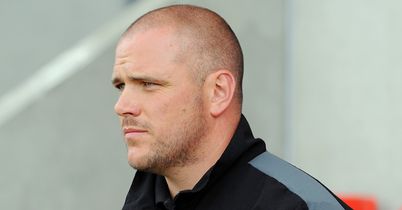 Morecambe boss Jim Bentley was unhappy with his side's performance in their 1-1 draw with Rochdale in the FA Cup first round.
His side took an early lead through Andy Fleming but Jason Kennedy struck with 18 minutes to go to set up a replay.
Bentley said: "We started superbly and deservedly and were by far the better team for the first 25 minutes.
"We got our goal deservedly and had a great chance to go 2-0 but from there we were off the pace and if it wasn't for Barry Roche we could well find ourselves out of the FA Cup. I'm not often critical of my lads because they are a good honest bunch but I wasn't happy with them after the game and I let them know it.
"I love the FA Cup and it is a competition that should bring the best out of everyone. I didn't think we showed enough passion and determination in the game and that is what angered me most.
"We are in the cup still and I am grateful for that and we can look to produce a better display in the replay."