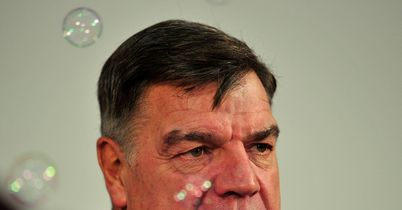 FanZone's West Ham blogger Greg Styles hopes Sam Allardyce sticks around at Upton Park - despite the fact Paolo Di Canio may now be available.
When we departed the Premier League in 2011 with just 33 points on the board, the West Ham bubble had well and truly burst.
Now, 26 games into our return to the top flight, we are just three points shy of the total we achieved in a whole campaign under a certain Avram Grant.
The team, the club and the mentality have changed for the better and that is down to one man - Sam Allardyce.
'Big Sam' inherited a club that had been badly scarred at the hands of Icelandic 'millionaires', overpaid players and dodgy agents.
He stripped the club to the bare bones and rebuilt it. That alone is no mean feat, but to gain promotion at the first time of asking, well that's nothing short of sublime.
There are fans who will argue that with the squad we had, we should have been expecting to win the Championship - but look at the plight of last season's relegated sides.
Blackburn are the only team in the top half, whilst Bolton languish 17th and Wolves are below them in 21st. All have changed managers this campaign.
It is easy to forget just how hard it is to escape the clutches of the 12-14 Championship teams who believe they have the right to be one of the three promoted sides.
And after guiding the club through the minefield that was last season, we are now just two or three wins away from guaranteeing top-flight football for next year.
With only three wins since the start of December, there is bound to be some disgruntled voices among the Hammers faithful - but we still occupy 11th place, something not to be sniffed at.
Some tough fixtures lay ahead with Spurs, Manchester United and Chelsea to come, and the team will need to rediscover the mean defending which propelled us during the early parts of the season.
With Paolo Di Canio now available after leaving Swindon, there will of course be speculation that the Italian could return to Upton Park, particularly with the uncertainty surrounding a new deal for Allardyce.
I'm sure Di Canio will return one day, but that day is not in the immediate future. He shows in abundance the impetulance that could disrupt any club, let alone one trying to stabilise after a tough few years.
I see no better man for the job than Sam.
Whatever you make of his footballing philosophy, the man gets results - and as a Hammers fan, results are what we have been craving during times when we've been playing more attractive football.
With Big Sam at the helm, there is no doubt in my mind that we will continue to be a Premier League team.
Doubt which might otherwise be there if an iconic Italian walked back through the door at Upton Park.
By Greg Styles, FanZone's West Ham blogger. Follow him on Twitter at @GStyles19 - and don't forget to follow @FanZone too!