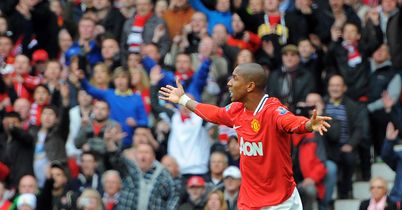 Mark Holmes discusses more diving, an imaginary handball rule, 'disgraceful' Neil Lennon and the FA Cup semi-finals in his latest Monday Moan.
Seven days ago, I talked down Brendan Rodgers' Manager of the Year claims and yet again moaned about a dive in the Premier League, and (surprise, surprise) the latter topic is on my agenda again this Monday.
The deliberate handball rule is also getting my goat, as well as the behaviour of Celtic manager Neil Lennon and the scheduling of the FA Cup semis.
Holt highlights why I keep moaning
I am getting tired of complaining about diving players every weekend. I took umbrage about Charlie Adam in my very first Monday Moan back in October and have discussed simulation in 10 of my 23 weekly blogs, with the likes of Charlie Adam, Aaron Lennon, Seb Larsson, Daniel Sturridge, Gareth Bale, Luiz Suarez and Andy Carroll coming in for criticism.
It's fair to say I have made my point, but it's people like the Daily Mirror's chief sports writer Ollie Holt that mean I must continue to blog about the issue.
As I have said all along, it is not the players that annoy me - who can blame them for cheating when the punishment is so minor and so rarely handed out? No, it's the rules that encourage the players to cheat and the idiots that deny it's cheating that get to me.
Holt tweeted the following during the Manchester United v Aston Villa game on Sunday: "Just seen the Ashley Young penalty incident. There was contact so it's a pen." And he wasn't the only one! Football, a contact sport, has become so ridiculous that high-profile journalists will argue any sort of contact in the box warrants a penalty.
What a load of codswallop. The question should never, ever be 'did a defender make contact with an attacker?' It should be 'did the defender impede the attacker?' And in the case of Ciaran Clark on Sunday, nobody will ever convince me that he impeded Young.
The first contact was minimal and in no way enough to knock Young off balance, and the second touch was completely engineered by the United winger so that he could go to ground.
It genuinely makes me sad that usually-sensible people will argue until the cows come home that a player is 'entitled' to go down under contact. Please, let's all put club loyalties to one side to make a stand against the cheats. Young cheated and it was NOT a penalty.
Now I won't drone on about a point I've made many times before, but even more worrying than the reaction of people like Holt is that referee Mark Halsey was in the perfect position to judge the Young incident. The fact that he felt he had to give the penalty reiterates what I've been saying all season - that the rules on tackles in the penalty area need changing as soon as possible.
Imaginary handball rule
Never mind a rule that needs changing, what about the one that doesn't exist but is imposed by referees almost every weekend?
Yes, I'm talking about the handball rule. FIFA's Laws of the Game state a free-kick or penalty should be awarded if a player "handles the ball deliberately," but, try as I might, I cannot find the rule which states players should be punished when the ball is blasted from close range at their arm.
Yet that is exactly what Celtic's Joe Ledley was punished for in the Scottish Cup semi-final against Hearts at Hampden on Sunday.
First of all, I've always found it strange that 'hand' in football can mean anywhere from the end of your fingertips to just beneath your shoulder. Secondly, I'm quite disappointed that Tony Pulis, the master of eking out small advantages, hasn't taught Stoke to start blasting the ball at the opposition's arms in the penalty area. I expect to see it as a game plan before long.
Lennon should stick to the stands
I had plenty of sympathy for Neil Lennon over that penalty incident, especially as Celtic were denied a spot-kick themselves when the ball struck Andy Webster's arm, but my sympathy soon waned when the Bhoys chief ran on to the pitch to confront the referee after the game.
And when I say confront, I mean it. I'd have expected some strong words to be exchanged but I was fully expecting Lennon to swing a punch, so apoplectic with rage was he.
His actions were as embarrassing as they were disgraceful and quite frankly, he shouldn't be a football manager if he is going to act like that every time a decision goes against his side. Either man up, or find a new job.
Fans not bothered by cup timing
I said back in January that it was ludicrous for the FA Cup final to have once again been scheduled for a Premier League weekend so I am not about to defend the FA's scheduling of the two semi-finals.
I hate the fact that television companies are allowed to dictate kick-off times, and I find it ridiculous that Chelsea have been hampered by their own FA ahead of a Champions League semi-final.
However, I don't buy into this guff the media spouts every season that us poor northern football fans are so badly put out by the scheduling. I wouldn't say Everton and Liverpool supporters were glad that they had to be up at the crack of dawn on Saturday, but I can guarantee you that very few of them moaned about it. I've done it myself and it's all part of the event.
I doubt there'll have been many grumbles about the semi-final being played at Wembley, either. I don't particularly agree with it, but I wasn't complaining about going to Wembley for a semi-final last season - and I certainly wasn't complaining afterwards!
I fully agree that the scheduling of the competition is a joke, but let's not kid ourselves that it takes away any of the fans' enjoyment, because it absolutely does not.
Have your say
Following Chesea's ghost goal in Sunday's second FA Cup semi-final, we can only hope the International FA Board gives the green light to goal-line technology in July.
With FIFA's backing, it looks certain to be introduced at some stage, but Sunday's game only served as a reminder that it should have happened a long time ago.
Aside from that - and the disgraceful behaviour of a small minority of Chelsea fans during the minutes' silence - what else has got your goat over the past seven days?
Get your comments in and, remember, you can also follow me on Twitter to hear me moan from Tuesday to Sunday too.