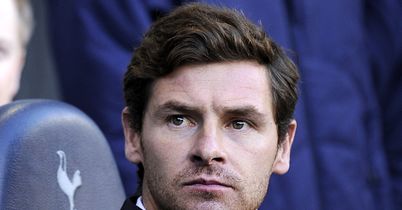 TEAMtalk's Pete Hall outlines three reasons why he feels Tottenham will secure the north London bragging rights over Arsenal this summer.
Last season's 5-2 defeat at Arsenal, after being two goals up, effectively led to Harry Redknapp's controversial dismissal at Tottenham, as his side's capitulation from that point onwards ended their aspirations of a long-awaited title challenge, and ultimately meant they missed out on qualification for the Champions League.
OK, so they still finished fourth, and Didier Drogba was the actual reason they didn't qualify, but for much of the campaign, they were right in amongst it, and looked odds-on to take the Manchester clubs right to the wire until their late-season surrender.
A few months ago saw a remarkably similar outcome when the two rivals clashed at The Emirates, with an identical 5-2 victory for the hosts after being behind early on.
However this time around, it is the Gunners who have fallen away, with only five wins in the Premier League since their derby victory, compared to their neighbours' seven successes, losing only once in the process.
This is no fluke, and the Gunners' domination of their North London rivals could well be coming to an end because of three fundamental reasons; Andre Villas-Boas, his talented squad, and Arsene Wenger's reluctance to break the habit of a lifetime.
The White Hart Lane faithful have been waiting a long time for this. The last time their side finished above the Gunners was back in 1995, before Arsene Wenger arrived from Japan, with his innovative ideas, and made Arsenal a force again.
Nonetheless, their hopes have risen on numerous occasions since, especially in the Redknapp era, but as usual, their beloved side flattered to deceive.
Eyebrows were raised when inexperienced Portuguese boss Villas-Boas was handed the Spurs reins, after a disastrous spell across London at Chelsea.
Daniel Levy's surprise choice was further questioned after the derby defeat in November, their fourth in five games, leaving the beleaguered-looking Spurs languishing in eighth, six points off the coveted Champions League places.
Their form since has been an emphatic response to those who questioned whether or not Villas-Boas deserved another chance in England. Spurs now sit three points ahead of Everton in fourth, and more importantly, leave the Gunners four points adrift in sixth.
One of the main differences between the now QPR manager and Villas-Boas is how the former Porto boss seems to have finally got Aaron Lennon playing to his full potential, and taken some of the strain off Gareth Bale's shoulders.
As the Welshman excelled, Lennon previously lacked an end product, frustrating Spurs and England fans alike.
However Villas-Boas' system has allowed Lennon more freedom, and Spurs have become a threat down both flanks; something they never really were under the old-fashioned Redknapp ethos.
Losing Luca Modric and Rafael van der Vaart in the summer was supposed to hinder any progress Villas-Boas could mastermind, and a descent into mediocrity was assumed inevitable.
What has transpired has contradicted common belief in this pre-season prediction, and the squad the Portuguese supremo has assembled is arguably as strong as ever.
Moussa Dembele has been a revelation in the midfield engine room, Clint Dempsey and Gylfi Sigurdsson have between them gone some way to replacing van der Vaart, without setting the world alight yet, and Jan Vertonghen has excelled to a level that fans favourite Ledley King's retirement has been somewhat forgotten.
Another prime example of this strength in depth was evident in Spurs' goalless draw at Loftus Road a few weeks ago when Sandro, who has evolved into a first-team regular this season, suffered an injury that would keep him out for the season.
Where the likes of the Gunners would struggle to replace such a presence, Villas-Boas sent on Scott Parker, who the previous season was voted in the PFA Team of the Year. Not bad eh?
Arsene Wenger this week played down talk he was ever interested in signing Manchester United-bound Wilfred Zaha, claiming that he was 'never in for him'. I doubt this very much. It is more of a case that he was scared off by the price tag.
Despite it being apparently obvious to everyone else that the money is there to spend, it looks as though another transfer window will pass by without any major incomings at The Emirates.
Despite an impressive performance in the Gunners' 5-1 demolition of West Ham on Wednesday night, the squad still looks worryingly bare, especially in the heart of midfield.
With Abou Diaby a frequent visitor in the treatment room, and young Jack Wilshere susceptible to the odd niggle or two, Mikel Arteta (injured again) and Aaron Ramsey are the only other options in the middle of the park, with Santi Cazorla more suited to an advanced midfield role.
Spurs, on the other hand have a wealth of choice, with the likes of Tom Huddlestone and Sigurdsson struggling to even get a look-in.
Unless the experienced Gunners chieftain unearths another Fabregas or Vieira-esque coup from the reserves of a footballing giant, he will once again be reliant on his current crop of talent.
Wenger will not change his ways, and the sooner the Arsenal faithful realise this the better. If you have the patience he may well turn the club's fortunes around, but he will only do so his way.
I don't want to jinx it for all you Spurs fans out there, but I firmly believe that this year your season won't peter out as it has done since 1995, and the North London bragging rights, for once, could well be yours this summer.
What's more, if you stick with your ambitious young boss, things can only get better.