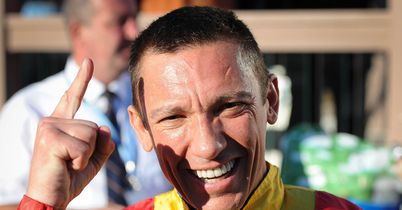 A verdict on any suspension that may arise from Frankie Dettori's failed drugs test at Longchamp on September 16 is not expected on Tuesday.
Dettori was asked to attend a hearing of the Medical Commission of France Galop at 11.30am this morning, with the opportunity to explain his version of events.
The commission will make their findings known to France Galop and it is understood the stewards will meet in two weeks' time to discuss it.
Although invited to attend the hearing, Dettori was not present in Paris.
A France Galop spokesman told The Daily Telegraph: "Frankie Dettori is not here, but there is no obligation for him to be here. He can be represented or send documents."
Dettori's legal representative Christopher Stewart-Moore was at the hearing and he confirmed that no decision has been announced yet.
In a statement to Press Association Sport, he said: "A hearing of the Medical Committee of France Galop was held at 12.30pm today, at which Frankie Dettori and his legal advisers made representations.
"The Medical Committee will announce their decision shortly, and we will then comment further on Frankie Dettori's behalf."