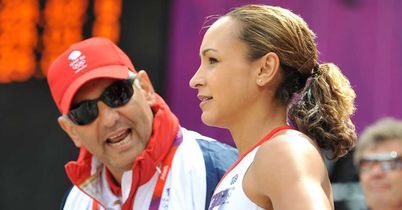 Jessica Ennis' coach Toni Minichiello said meeting his protege "was like being dealt four aces in a hand of poker".
Minichiello was named Coach of the Year at the UK Coaching Awards last night after guiding his charge to a gold medal in the heptathlon in this year's Olympics.
Yet the coy Minichiello has refused to take the credit for her overwhelming success.
"Since 2009 she's been pretty much the outstanding British athlete year on year," he told the Daily Telegraph.
"I don't have a magic wand like Harry Potter. The truth is, as a coach you're only as good as the material you're given. The day I met Jessica Ennis it was like being dealt four aces in a hand of poker."
Extraordinarily, Minichiello has had to reapply for his job as well as justify in an interview why he should continue to be paid by UK Athletics.
Yet Minichiello has admitted that he and Ennis were not an ideal pairing at the beginning of their relationship and accepted the blame for pushing her too hard.
"I'm a so much better coach than when we started," he added. "Certainly I over-coached her in the early days. Now, you are there to support. That's the one thing you have to learn as a coach: it's not about you."