Paper Talk - 16 November 2012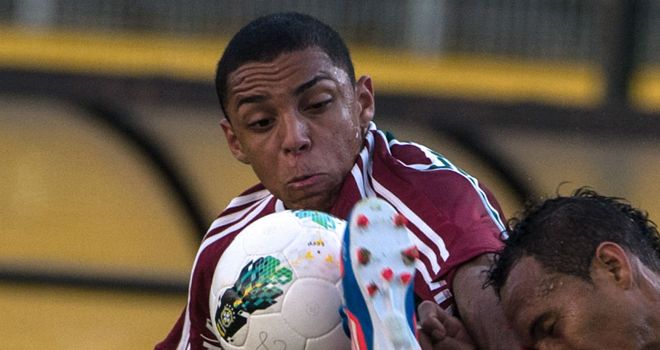 Defiant Brendan Rodgers has told Manchester City: Luis Suarez is not for sale.
Arsenal passed up the chance to sign Zlatan Ibrahimovic from Malmo for £3million 12 years ago.
Nigel Adkins insists he and fellow under-fire boss Mark Hughes will both still be in their jobs on Monday.
Christian Benteke has rocked Aston Villa by declaring his dream of playing for Arsenal.
Aston Villa keeper Shay Given wants to play for Celtic before he retires.
Chelsea are on the verge of signing Fluminense teenager Wallace.
Patrice Evra has claimed Mario Balotelli wants to leave Manchester City and return to Italy.
Liverpool boss Brendan Rodgers last night came out fighting over Luis Suarez and warned Roberto Mancini: "He's staying here."
West Ham co-owner David Gold is prepared to sell some of his stake in the club if he can find an Upton Park sugar daddy.
Hugo Lloris has hinted that he is already considering his future at Tottenham despite only joining the club in August.
David Luiz has urged £50million-rated striker Radamel Falcao to join Chelsea.
Aston Villa keeper Shay Given has put Celtic on red alert by admitting he still dreams of playing for his boyhood club.
Wayne Rooney has been urged to become the English Zlatan Ibrahimovic.
Striker Christian Benteke has dropped a bombshell on Aston Villa by admitting a dream to play for Arsenal.
Brendan Rodgers has told Manchester City to forget about signing Luis Suarez.
Jonas Olsson reckons Roberto Di Matteo's sacking by West Brom worked out well for everyone.
Chelsea owner Roman Abramovich is ready to concede his £50million gamble on Fernando Torres has failed and step up his pursuit of Radamel Falcao.
Liverpool boss Brendan Rodgers insists Luis Suarez won't be leaving Anfield in January.
Everton boss boss David Moyes was among those scouting Norway defender Vegard Forren during their 2-0 win over Hungary.
Luis Suarez has turned his back on any interest from Manchester City, stressing his desire to stay at Liverpool "for as many years as I can".
Christian Benteke has stunned Aston Villa by saying he dreams of playing for Arsenal.