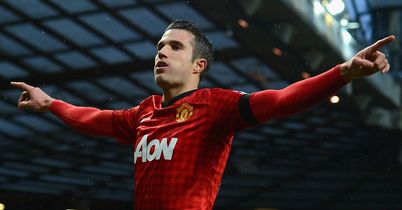 Bookmakers Paddy Power have become the first to pay out on this season's Premier League title race.
It has become a feature of recent championships that bookmakers call the outcome before it actually happens, although Betfred came a cropper last season when they paid out on Manchester United, only for Manchester City to overhaul their rivals over the final six games.
Paddy Power have decided it will not happen, paying out ahead of United's meeting with Everton following Manchester City's defeat by Southampton on Saturday night.
United went on to beat David Moyes' Toffees at Old Trafford to open up a 12-point lead at the top of the table.
Ryan Giggs and Robin van Persie found the net for the Red Devils.