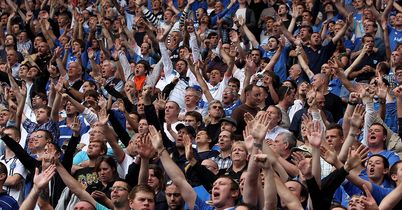 TEAMtalk.com is now the new home of FanZone, where you'll get the supporters' perspective on all the breaking news and crucial clashes.
The winter window may have slammed shut but FanZone has completed a free-transfer switch to TEAMtalk.
We've got bloggers for nearly every team in all four divisions of English football - and you'll be able to access all of their previous blogs on the new FanZone home page.
TEAMtalk has a rich blogging history, with their eight in-house bloggers creating bespoke content such as Monday Moan, Numbers Game, Premier Picks and Top Men on a daily basis.
But their squad has been considerably strengthened by the arrival of Sky Sports' army of bloggers, who have been writing for FanZone for years. We'll trail all of our blog content on our @FanZone Twitter feed, and as always you'll be able to give your views on each blog through the story comment box.
There are a number of clubs that do not have a FanZone blogger.
They are: Cardiff, Watford, Barnsley, Walsall, AFC Wimbledon, York City and Fleetwood Town.
If you want to be the voice for your club, get in touch at fanzone@teamtalk.com.
You don't have to be a journalist, but you do need plenty of passion and knowledge - and a flair for writing!
Cheers
Simon Wilkes
TEAMtalk Editor