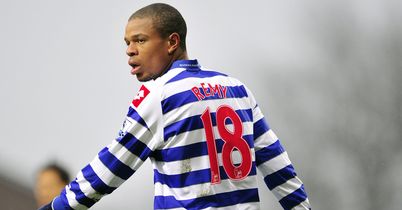 QPR FanZoner Chris King fears Harry Redknapp may lose interest in the R's job this summer - but says Loic Remy may yet stay at Loftus Road.
Queens Park Rangers said goodbye to the Premier League last Sunday, putting on a tepid, eminently forgettable display in their 1-0 defeat to Liverpool at Anfield.
It will be the club's last top-flight match for quite some time as the club head down to the Championship in disarray, allegedly saddled with debts of up to £90million.
Some are foolishly predicting a swift return to the Premier League, but this is nothing more than delusion, given the fractured nature of the QPR dressing room.
Playmaker extraordinaire Adel Taarabt, who was treated like a son by former manager Neil Warnock, has turned into a stroppy teenager for boss Harry Redknapp.
Known for his petulance even in times of glory and success, it was revealed that the Moroccan has been fined £60,000 in the last month for severe disciplinary breaches.
With crimes said to include refusing a routine weight test and arriving repeatedly late for training, the 24-year-old seems to be in the midst of an all-or-nothing exit strategy.
Can you blame him? Rangers are a club in crisis, with no positives to speak of, a squad that will and must be dismantled over the summer, and a legacy of disharmony.
Apparently, panic ought to ensue the moment Redknapp begins referring to the team he is managing as "they", for the ex-Tottenham Hotspur gaffer will have lost interest.
It is somewhat premature to declare that the man in the dugout is having a footballing midlife crisis, and is ready to ditch his tired partner for a younger, prettier mistress.
However, serious doubts remain over Redknapp's willingness - should a truckload of cash for new signings not be forthcoming - to fight on in the unglamorous second tier.
This should not be a huge surprise: after all, the players at his disposal likely to lead the R's into battle next season include such underwhelming names as Robert Green.
Green, who is by no means incapable of performing in the Championship, has professed his desire to remain in W12, whether first-choice goalkeeper or not.
Nonetheless, he is simply another highly-paid remnant of a failed Premier League campaign, a star on the wane among many similarly-faded members of the squad.
Most devastating of all, but hardly surprising, was the admission by Redknapp that loanee Andros Townsend will likely never don the blue and white hoops again.
Easily the best signing made in January, even ahead of goalscoring sensation Loïc Remy, Townsend won supporters over within minutes and made a big impression.
Following a relatively-successful season on loan at French side Marseille, Joey Barton could be in line for a permanent move, to the relief of Rangers fans en masse.
Despite his questionable pedigree, Barton was nothing but a divisive thug, his dubious intellectualism and appalling behaviour helping to engineer Warnock's departure.
QPR are better off without an individual prone to acts of mindless violence in crucial matches, but the fire sale will not stop with Barton, as the summer speculation begins.
Yet uncertainty lies over Remy, whose undoubted talent would have been enough to secure a move almost anywhere, were it not for the recent accusations against him.
Very few clubs will be prepared to endure a PR disaster by signing a player with such allegations hanging over him, so there is a chance that Remy may not be off just yet.
On a final note, a study revealed on Thursday that R's supporters paid a whopping £337.90 per home win this season, and £51.98 for every goal scored at Loftus Road.
With the total £210 more than Reading in second-last place, and one of the highest of any team in world football, it confirms that this season has truly not been worth it.
By Chris King, FanZone's QPR blogger. Follow him on Twitter at @chriskking - and don't forget to follow @FanZone too!