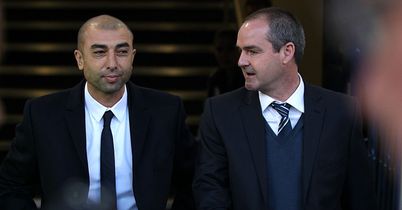 Woeful QPR, complacent Chelsea, off-colour Manchester United and unlucky Spurs are discussed on the latest Football Podcast.
Sky Sports News presenter Mikey Burrows hosts this week's review of an intriguing weekend of Premier League action, with Mark Holmes and Ian Watson joining him to pick the bones out of defeats for QPR, Manchester United and Chelsea.
There is little sympathy among the trio for Mark Hughes, whose side surrendered meekly to Southampton in the clash dubbed 'El Sackico'.
Mikey and Mark believe there is a tangible decrease in the quality throughout the Premier League this season, but Ian is happy to give credit to Norwich and West Brom, while labelling Fernando Torres 'finished' at Chelsea.
Andre Villas-Boas was in bullish mood, despite the 5-2 defeat at Arsenal, with Mark and Ian in agreement that he is the right man for Tottenham.
Mikey is even more enthusiastic about the 'genius' of Roberto Mancini, but Mark uses consecutive defeats for Newcastle to tear into manager Alan Pardew and his tactical plan for the Magpies.
Click here to listen to the Podcast, then have Your Say through our story comment facility.