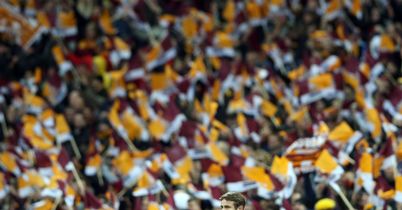 TEAMtalk guest Tom Reed believes Sunday's Capital One Cup final highlighted Swansea's fortune in reaching the Premier League in the modern era.
While some pundits framed Sunday's League Cup final as an uneven battle between Premier League style and League Two brawn, the more astute realised that there is little to separate Swansea and Bradford City.
Both are medium-sized clubs from former industrial heartlands, the key difference being that Bradford had their Premier League years before the serious money hit England's elite league.
If roles were reversed and Bradford were in the top flight and handed their £90million revenue boost, it could easily be Michu plying his trade at Valley Parade, whilst the modern-day equivalent of Benito Carbone (said to be on £40k a week in 2002) could even be accommodated.
Indeed, whilst Bradford live with the hand-to-mouth financial restrictions of the basement division, their opposition from south Wales can afford to expand the capacity of their Liberty Stadium for the hell of it.
There's no doubt that this galling state of affairs played on the mind of the 31,000 Bantams fans who made their way to Wembley. For Bradford actually has a larger population than Swansea.
In the nineteenth century, Swansea was known for its copper smelting works, and its current football team has the cosmopolitan sheen worthy of a city once known as 'Copperopolis'.
Managed by the dashing Dane Michael Laudrup, who graced both the Camp Nou and the Bernabeu in a distinguished career, the Welsh side could call upon a multinational roster including Michu, Jonathan De Guzman and Ki Sung Yeung for their trip to Wembley.
In contrast, Bradford, below Morecambe and Fleetwood in the current League Two standings, featured both an ex-supermarket shelf stacker and a former pub team player in their starting XI.
Not that James Hanson's time at the Co-op or Matt Duke's stint between the sticks for a Sheffield and District Sunday league side made them any less worthy of gracing the Wembley turf.
Indeed, Bradford, birthplace of David Hockney, had a smattering of artistry themselves with the cherubic speedster Nakhi Wells capable of painting broad brush strokes across a game, whilst the wing work of Zavon Hines is worthy of a player schooled by West Ham.
Not that Swansea would be outdone in the style stakes with friends and relatives of Swans players flying in from Canada, South Korea, Australia, Germany and Spain. The mercurial Asturian Michu bought an extra twenty tickets for his entourage from Oviedo.
The match itself showed that there was everything and nothing between the two teams. Bradford struggled to get effective crosses to their aerial threat Hanson while Swansea bossed the possession as you would expect of a club with a £65million turnover. This resulted in goals one, two, three, four and five for Swansea.
The first, third and fourth goals were forced by Nathan Dyer's agile runs on and off the ball, whilst the Swans' second saw Michu given space in the Bradford box to switch feet and curl the ball into the bottom-right corner.
Swansea's penultimate goal came by way of a penalty after De Guzman was tripped by Bantams goalkeeper Duke when through on goal. De Guzman and Dyer (who was on a hat-trick) showed precious little class in arguing over who was to take the kick after Duke had received his marching orders.
Eventually De Guzman slotted home the penalty before being allowed the luxury of a 92nd-minute tap-in to seal the win and the League Cup.
Bradford's fans stood resolute in their many thousands as they have done all season. After all, they follow a club with 10,000 season ticket holders in League Two.
They had been beaten by a club who, when in the basement league, struggled to break through the 5,000 attendance barrier. Never had the riches of the Premier League seemed so divisive.
Much was made of Swansea's rise from League 2 to their current seat at the top table. But it no longer seems realistic, with the multi-million pound fortunes being gambled in the Championship, that any basement side could repeat the feat.
It would have been poetic justice if Swansea, home of Dylan Thomas, had lost to Bradford.
However, as Laudrup's men toasted their silverware and the bars around Wembley reverberated with raucous refrains of 'Land of my fathers', the Bantams had achieved something perhaps more notable.
They had brought League Two football to the world's attention at a time when those from the bottom rung of the ladder are feeling most disenfranchised and disconnected to the top.
Lower league fans will be hopeful that Bradford's efforts have shown that every club deserves a meritocratic shot at upward mobility. They will not go gently into that good night.