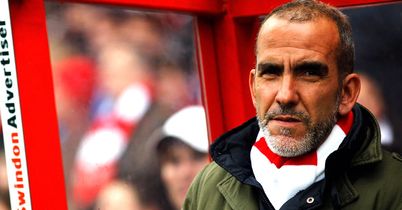 Swindon boss Paolo Di Canio stressed that consolidation in League One was still his top priority after Town's 2-0 win at Walsall.
Goals from skipper Simon Ferry, after just 57 seconds, and Matt Ritchie clinched all three points to move the Cherries up to sixth in the table.
Di Canio said: "We have to be realistic. We have had eight players out injured, and but for the transfer embargo (lifted two days ago) I would have brought in two, three or four players. We need to be established in League One and maybe next year try to go up."
Di Canio said after the home FA Cup defeat to Macclesfield earlier this month that he would like to fine his players, but he said here: "The answer to that result has been fantastic."
The Italian also praised what Walsall are trying to achieve with young players, adding: "I think they had 17 points from their first nine games but have only two points from the last seven so obviously something went wrong, but they will get out of this crisis in the future."