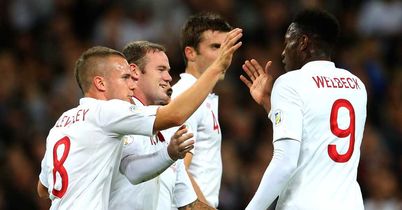 TEAMtalk columnist Danny Mills says a draw for England on Tuesday night against Poland is 'paramount' and a win would be a 'delightful result'.
Hi everyone, Danny here back with 'Mills & Boom'.
This week I've been on Sky Sports News Radio, discussing all the international action. I look back on England's 5-0 win over San Marino, who I believe are no better than a pub team, and think England just tried too hard. The next assignment for England is Poland away and I look at the team Roy Hodgson will pick and I believe he'll approach the game in a reserved manner. But I still think we'll win the game and must make sure the least we come away with is a draw. I also reflect on the mounting pressure on Scotland boss Craig Levein and think it might be time for him to go. I also pick the bones out of the Republic of Ireland's mauling by Germany and focus on the Anfield redevelopment and the increasing pressure on QPR boss Mark Hughes.
CLICK HERE TO LISTEN to Danny.
Danny says...
On England's display against San Marino
The younger players that came in almost tried to force the issue too much and they gave the ball away too much. They effectively tried too hard and sometimes you need an old head in there. It was almost like a battering ram on a big heavy wooden door and we just kept smashing away at it down the middle.
On the future of Craig Levein
Scotland will accept they are not where they used to be challenging the likes of England, but the fans want to see progress and that hasn't happened under Craig Levein. And if they do get beaten by Belgium then maybe it's time for Levein to go. What else can he do? He has had the job for a decent amout of time and things haven't go any better.
Have Your Say on Danny's opinions by using the Comments facility below. You can also listen to Danny on Sky Sports News Radio every Monday and Friday.