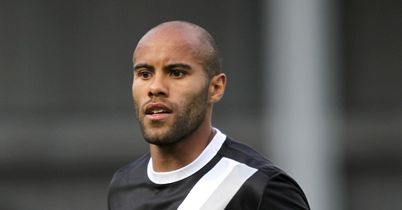 Adam Chambers believes Walsall's next two fixtures may be just what is needed to turn around the club's dreadful run of form.
The Saddlers travel to fourth-placed Crawley on Saturday before another tough away trip to League One leaders Tranmere next Tuesday.
The tests come after three successive home defeats - the latest of which was to non-league Lincoln in the first round of the FA Cup - have left Walsall winless in 11 games.
"We're working hard to rectify the run we're on," midfielder Chambers said.
"Obviously we were on a great run at the start of the season and everything seemed to be going for us and going well, but throughout our season we're going to get runs where things aren't going quite so well. Ours has been going on a bit longer than we would have liked at the moment but we're working hard to turn that around.
"I think the next couple of games coming up might be a blessing in disguise. Two teams towards the top end of the table and we'll go away from home and hopefully we can turn it around there.
"At the start of the run performances were still quite positive. We felt very hard done by not to get points out of games like Shrewsbury, Leyton Orient, Crewe. We just need to get back to those levels of performance and confidence, and then the results will come. With these two games coming up it's a great opportunity for us to prove people wrong and get back to winning ways."