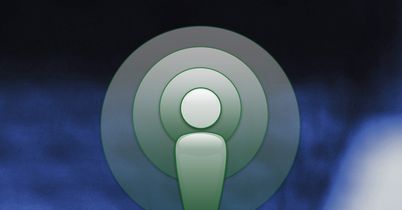 The new TEAMtalk Podcast is out now, with Andre Villas-Boas' dismissal, the North-East derby, Arsenal's Anfield win & the title race discussed.
The Podcast is available to download for free as an MP3 file from our Media section. It will also be available on iTunes.
TEAMtalk Editor Simon Wilkes takes hosting duties and is joined in the studio by Leeds fan James Marshment and Spurs supporter Rob McCarthy.
We've also got the thoughts of Sir Alex Ferguson, Arsene Wenger, Graeme Souness, Robin van Persie, Chelsea fans and Harry Redknapp on a jam-packed Podcast full of strong opinions.
The trio cover the following talking points in a bumper 40-minute episode:
Villas-Boas out, Di Matteo in
Roman Abramovich is searching for his eighth manager since taking control of the club. Is that purely down to player power?
Was AVB too brutal, too soon with the club's old guard?
Massive chance for Di Matteo - is he a realistic contender? Or is he just warming the seat for Rafael Benitez or Jose Mourinho.
Fans' view:
boxer123 (Chelsea): The really sad thing about this AVB sack is that player power prevails once again. Advice for next season's manager: ship out Lamps, Cole, Drogba, Malouda immediately even without giving them a chance to attend the first training session.
Tottenham 1 Man Utd 3
Are the wheels coming off for Spurs - or is it just a minor blip?
Would Sunday's result have been different if Emmanuel Adebayor's goal had been allowed?
Is the England manager talk proving a distraction for Harry Redknapp and his players.
Newcastle 1 Sunderland 1
Stephane Sessegnon was sent off in a fiery North-East derby - but was Cheikh Tiote's reaction over the top?
What on earth was Lee Cattermole thinking?
Fans' view:
nufc1983 (Newcastle United): What an excellent derby match... just like they should be! Fierce, aggressive and entertaining. The penalty was soft, but according to the book can be given, so no complaints there.
mackem in exile (Sunderland): In the end a draw seems like a fair result. We had little choice but to play defensively when we went down to 10 men. Tiote went down after an elbow - it's a red card, whether he hit him in the face or not is irrelevant (if Sess had been taller it would have been a deliberate elbow in the face, after all) but of course the playacting was unnecessary and in my view should be punished. Cattermole... he's got himself sent off for no reason and should be ashamed of himself.
Fulham 5 Wolves 0
Season-defining month for Wolves. Will they end up regretting sacking Mick McCarthy. Is Terry Connor out of his depth at this level?
Will Fulham be able to hang on to Pavel Pogrebnyak, who scored a perfect hat-trick to make it five goals in three games?
Liverpool 1 Arsenal 2
How on earth did Liverpool lose that game? Will Robin van Persie be at Arsenal next season - what must they do to keep him?
What do Liverpool need to do this summer - stick with current strikers or sign a goal poacher like Jermain Defoe?
Final thoughts
We also discuss the futures of Alex McLeish and Roberto Martinez, and debate who might make the grade for Tuesday's Top Men feature.
If you've got a view on the TEAMtalk Podcast or any of the weekend talking points, let us know by posting a Comment below!