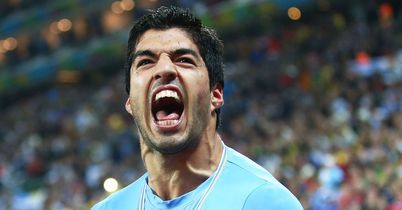 Jamie Carragher believes Luis Suarez may never learn from his mistakes - and he is not sure who can replace Steven Gerrard as England captain.
Suarez is waiting to hear what punishment he will be handed by FIFA after appearing to bite Giorgio Chiellini during Uruguay's win over Italy on Tuesday.
Carragher, speaking on Sky Sports' latest World Cup Podcast, believes his former Liverpool team-mate may never be able to shake his problems.
He said: "He has let himself, his team and his family down - I was at Anfield when he bit Branislav Ivanovic and know how devastated his wife was by his actions - while Liverpool certainly won't be impressed either.
"It's not a one-off either. There is now a long list of things Luis has done and I think this is going to be around for a long time because he did this on such a massive stage and with the whole world watching.
"I know FIFA have not yet said if or what type of ban he might get - some people are talking all kinds of numbers - but, considering that he got 10 games in the Premier League, I would be surprised if he will feature again in this World Cup.
"After the way he performed last year I thought he had learned a massive lesson in his life and overcome things but this obviously shows he hasn't, that this is within him and that it will be difficult to stop or cut out totally.
"You try to understand what you are seeing but you can't really because it is such a bizarre moment and this is another blot on his copybook."
Lack of captain material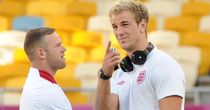 Carragher also gave his verdict on England's draw with Costa Rica and the possible replacement for Steven Gerrard as captain should be decide to retire from international football.
"There weren't really too many positives from England's game with Costa Rica," Carragher said.
"Fair play to Roy Hodgson and Gary Neville for giving guys who have been at the World Cup and not really played a chance but it wasn't a great performance and it looked like what it was: a game that didn't mean too much.
"It's sad to see us in that situation and not beat Costa Rica, as even though they have caused two shocks against Italy and Uruguay and got through to the last 16, we really should be beating them.
"I also don't see a natural England captain should Steven Gerrard retire as there aren't too many club captains who could take the bigger role and more responsibility.
"I don't see Gary Cahill as England captain material at the moment. He is a first-choice centre-back now but is still establishing himself at international level - and how long Wayne Rooney will stay in Roy's first XI with the emergence of young players, like Ross Barkley, remains to be seen.
"I think that's one of the reasons why Roy is so keen to keep Steven but if Steven does go, I'd say the captaincy would be between Rooney, who I do think will be a first-choice for England at the start of next season, and Joe Hart.
Jamie Carragher was talking to Sky Sports' World Cup Podcast, which has new shows very Monday, Wednesday and Friday throughout the World Cup.
To download the latest episode, which also features the views of Ray Wilkins, click here.