Arsenal could sign striker by outbidding Euro giant unwilling to stick to agreed fee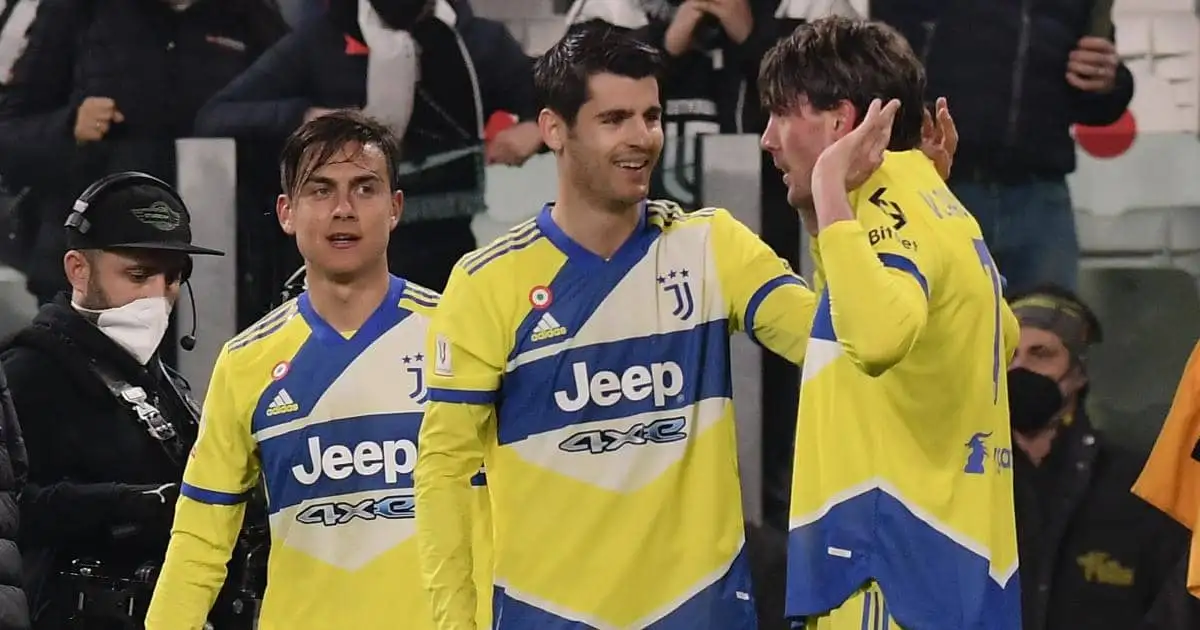 Arsenal could have a chance to hijack the Alvaro Morata transfer to Juventus after it emerged that the Serie A side do not want to pay the full price of their option to buy.
Morata is one of the many strikers Arsenal are considering to take their attack into a new era in the summer. If Alexandre Lacazette and Eddie Nketiah leave as free agents as expected, they will need to plug the gap.
A lack of depth would not be ideal, so they are aiming to make a signing up front. They could yet move winger Gabriel Martinelli to a central position, but still could benefit by entering the market.
Several of their targets, though, have perhaps been overly ambitious. One man they wanted was Dusan Vlahovic, but Juventus got there ahead of them for one of Europe's most highly-rated forwards.
Vlahovic has subsequently overtaken Morata in the Juventus pecking order while the Spaniard sees out the second year of his loan from Atletico Madrid. As such, his transfer there at the end of the season is now in doubt.
According to Tuttomercatoweb, Arsenal are admirers of Morata. Indeed, they could try to hijack his transfer to Juventus.
The Serie A side can make the move permanent for a fee of €35m. Atletico are willing to sell since they have no place in their own plans for the Spaniard.
Arsenal may move for Lauturo Martinez instead of Broja
Chelsea may sell Armando Broja this summer with Arsenal interested but Lauturo Martinez may want to leave Inter Milan
However, given a recent decline in form, Juventus are not keen on paying the full value of Morata's clause. With Vlahovic now their main man, their plans for the ex-Chelsea man are changing.
They would still like to keep him around, but only as a backup. And they would only want to commit to a transfer fee that represents that.
There are doubts as to whether Atleti would accept, though. Arsenal are still in contention for the permanent Morata transfer and may make a better offer.
Morata transfer fits Arsenal budget

There have been plenty of high-calibre strikers linked with Arsenal recently. One pundit even encouraged them to break an arm and a leg to sign Erling Haaland, which would seem highly unlikely.
At the time, reminders were sent over their interest in Morata, who would be much more affordable. Indeed, the ex-Chelsea man would cost less than £30m.
TMW journalist Niccolo Ceccarini said at the time: "Juventus are not willing to redeem him for €35m and therefore in all likelihood he will return to Atletico Madrid.
"A new future in the Premier League is possible for him. Arsenal are strongly interested."
Now, they must decide whether to outbid Juventus to complete the Morata transfer.
READ MORE: Arsenal striker transfer receives telling update, as clubmate's refusal ramps up Tottenham deal