Arteta told Arsenal need to sell £65m signing and snap up 'perfect' £79m-rated star who boasts 'high football IQ'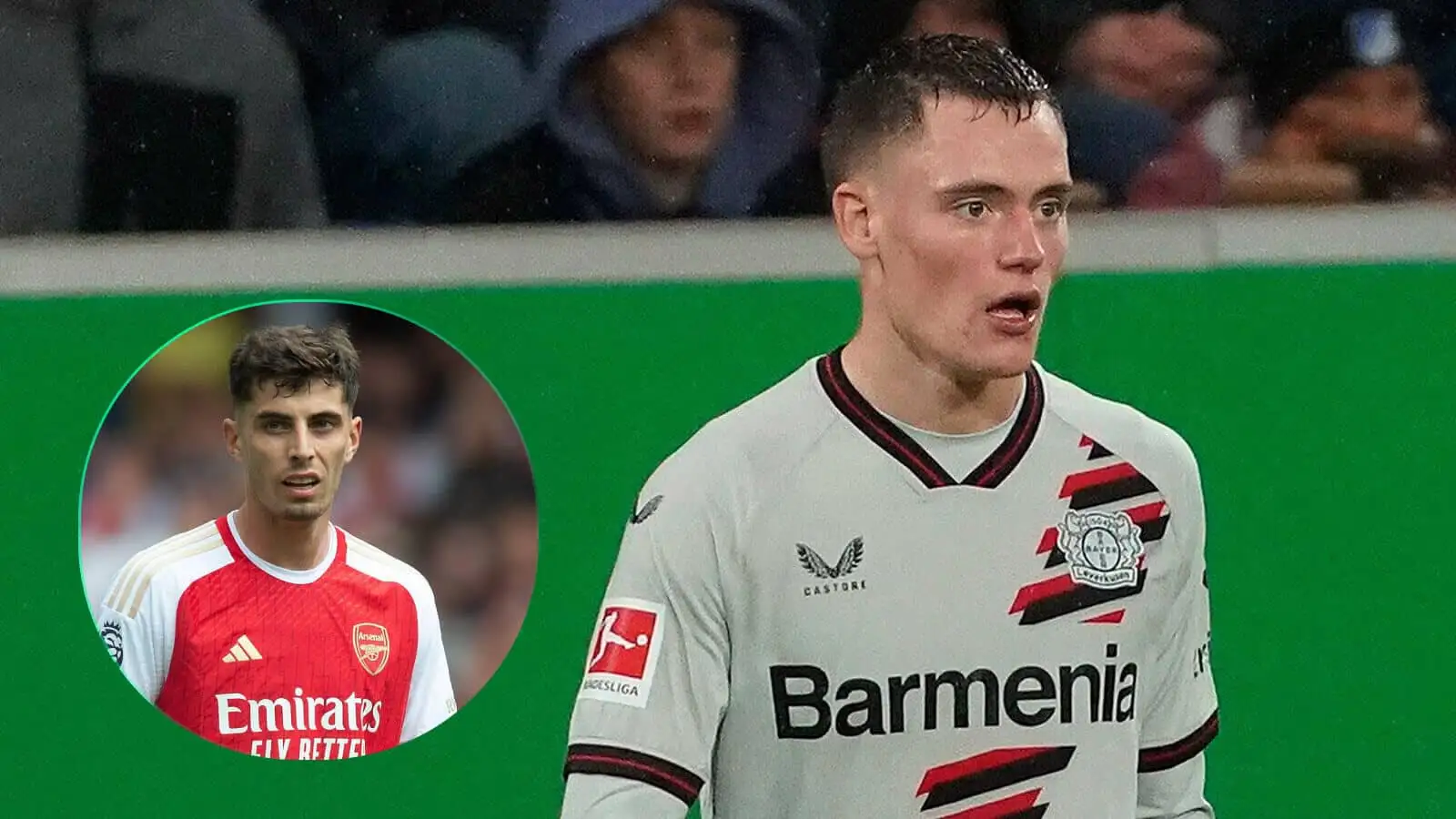 Arsenal have been told they made a huge mistake in signing Kai Havertz and should quickly be considering moving the Germany international on and replacing the player with a Bundesliga star who one observer claims boasts a footballing IQ which is off the charts.
The Gunners once again backed Mikel Arteta with serious cash over the summer after narrowly missing out on title glory last season. And while Arsenal brought in four new players to the tune of well over £200m, it can be argued that only Declan Rice has made a significant difference to their side so far.
To that end, the jury remains out on whether goalkeeper David Raya has proved a significant upgrade on Aaron Ramsdale, while another of those captures, Jurrien Timber, can count himself highly unfortunate having suffered potentially a season-ending injury while debuting against Nottingham Forest on the first day of the season.
However, it is the capture of Havertz from Chelsea which has certainly proved the most divisive.
The player, frequently played out of position under a variety of different managers at Stamford Bridge, went down in Blues folklore after scoring the goal to win them the 2021 Champions League final.
But he was often a frustrating player to watch, failing to capture the brilliant form he displayed for previous club Bayer Leverkusen.
As a result, Chelsea probably couldn't believe their luck when Arsenal handed them close to a full refund by taking the 24-year-old off their hands for £65m this summer.
Surprisingly, Arteta has used Havertz in a midfield role so far; again not a position seen as the 40-times capped Germany star's best.
READ MORE: Player 'brings nothing' to Arsenal, as Arteta's use of struggling summer signing questioned by pundit
Arsenal told to sign Florian Wirtz as Kai Havertz upgrade
Havertz's displays though so far have not gone down well with observers, with some suggesting he weakens the side and that his predecessor in the side, Granit Xhaka, has proved a big miss.
A worrying report last week also claimed Edu was already having regrets over his signing and was trying to offload the player to Real Madrid for a cut-price fee in January.
With speculation that Arteta could look to sign an upgrade in the not-so-distant future continuing to build, former Arsenal man Jermaine Pennant has urged the Gunners to go out and sign Bayer Leverkusen's Florian Wirtz as his replacement.
The 20-year-old is enjoying an exceptional season for Xabi Alonso's side, who currently top the Bundesliga with 10 wins and a draw from 11 games.
So far, Wirtz has grabbed six goals and 10 assists from his 16 outings so far, outlining why the likes of Manchester City, Barcelona, Real Madrid and Bayern Munich are all casting admiring glances his way.
However, Pennant reckons Arsenal should be in the mix for his signing, describing him as a big-brain player who can help the Gunners reach the next level.
"I need to talk about Kai Havertz before I answer that. That signing hasn't worked," Pennant told King Casino Bonus.
"I thought I'd give him some time to settle in, but that period is over now. I think he's been a poor signing. I don't understand what he brings to the team as he's not scoring or assisting. It's bizarre as Arteta seems to believe in him."
Arteta on the defensive over Havertz
With some feeling the signing of Havertz is a vanity project for Arsenal (ie, 'Chelsea couldn't get a tune from him, I'll prove I can'), the Gunners boss has been forced to speak out in defence of his signing.
In response to being asked how he can get the best of the player, Arteta answered: "By trying to help him as much as possible. Be next to him, give him the tools, confidence and minutes to exploit his talent.
"There are so many parts to his game that he is doing exceptionally well and we know he has to keep improving. As with any player, give him support, you see a player that does what he does every single day and applies himself. If they don't perform, it's up to us."
Turning attention to Wirtz, however, Pennant argued why he'd fit right into Arsenal's side.
"I think Arsenal should have gone for Bayer Leverkusen's Florian Wirtz," he added.
"His footballing IQ is off the charts! He's not a speed-merchant, but he's clever on the ball and he seems to always pick the right pass. His assists are great, he has an eye for goal, and I think he'd be a fantastic addition to Arsenal. He'd fit in perfectly there."
Leverkusen, however, are in no hurry to let Wirtz leave.
The 12-times capped Germany player is contracted to Leverkusen until summer 2027 and is rated in the €90m (£79m) bracket.
DON'T MISS: Unsettled Arsenal star holds transfer meeting with potential buyers who think he'd restore their dominance