Exclusive: Arteta role revealed as Reiss Nelson signs new Arsenal deal after having 'head turned' by Italian giants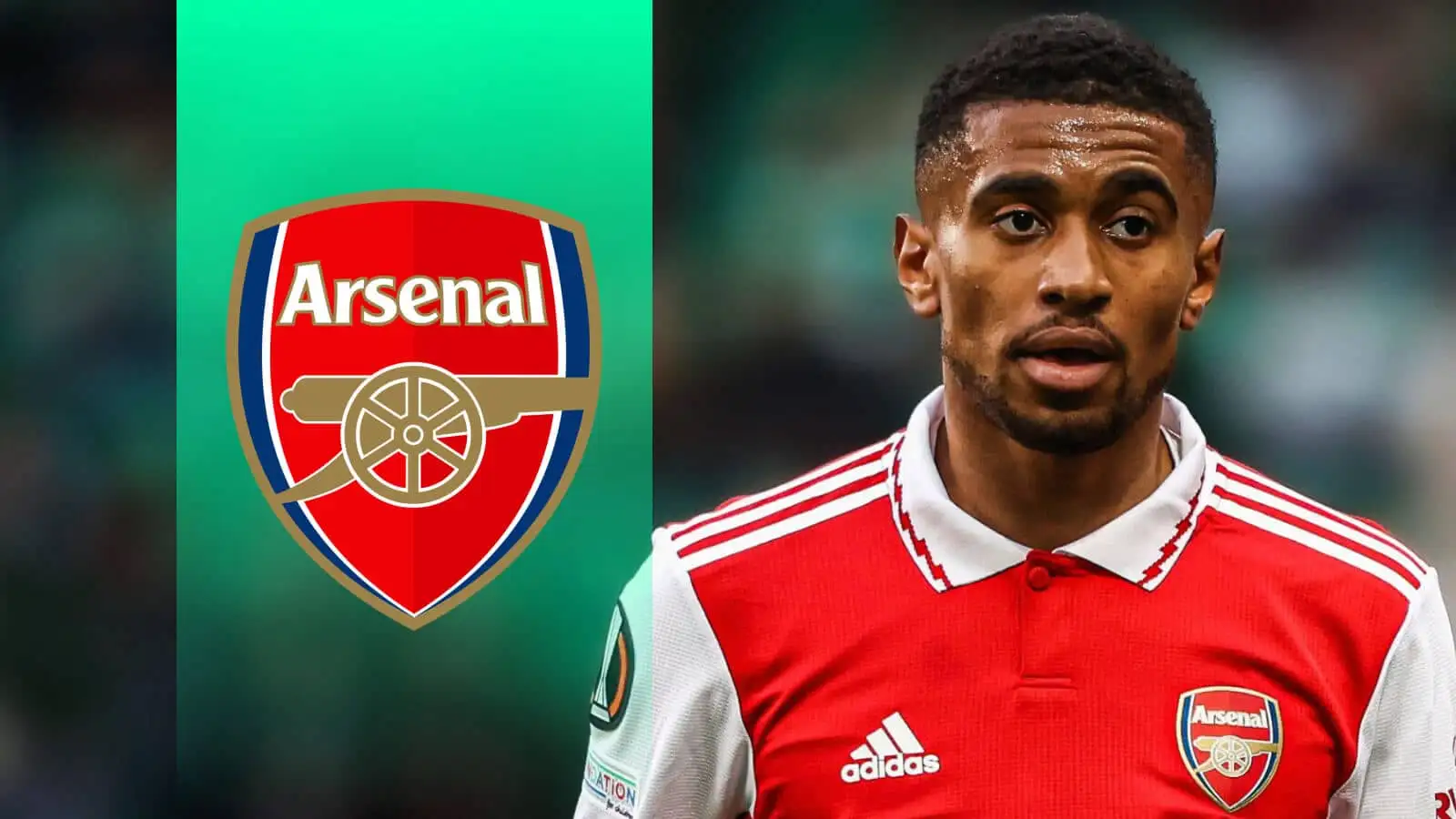 TEAMtalk has learned the massive role Mikel Arteta played in keeping Reiss Nelson at Arsenal after the player's head was turned by a potential move to Italy this summer, according to Charles Watts.
The 23-year-old winger has finally put to pen to paper on a new Emirates contract to ensure that the future of one of the brightest young talents at the club remains in north London – for now.
Nelson's existing contract had expired on July 1, with Newcastle said to have been looking at landing the player on a free.
However, the Gunners have managed to convince the England Under-21 star to stay put, thanks in main to Arteta's input within those contract negotiations.
And Watts has revealed to us the whole process of how the new contract eventually got signed.
Speaking about the Arsenal attacker, Watts told TEAMtalk: "He's signed the four-year deal that's been on the table for a while. So he's going to be staying, which is good news for him, good news for Arsenal and well deserved for Reiss.
"A couple of months ago, it didn't really look like it was going to happen and AC Milan had been just one of the clubs that had been pushing really, really hard for Reiss.
"From what I understand his head had got turned by that. He was very, very interested in what Milan were offering and that project. But Mikel Arteta really didn't want to lose him, I think he was very impressed by how Reiss played last season. His performances when he came off the bench were really really good. He looked sharp, he looked like the Reiss Nelson that we'd all been hoping for when he burst onto the scene as a 17-year-old.
"He really showed a lot of intent, always wanting the ball and taking players on and he had some really good moments like the goal against Bournemouth for example.Every appearance, he was just making something happen when he came on. And he really impressed Mikel Arteta with that. He wanted to keep him and Arsenal worked hard to turn his head back towards Arsenal, rather than looking elsewhere. And ultimately, that has worked. He's decided to stay and that's a big boost for him.
"And it's a big boost for Arsenal, who put a lot of money into Reiss Nelson and then a lot of time and years into his development and to lose him on a free would have been a big blow."
Nelson has chance to make his mark
And while Nelson staying put is clearly good news for Arsenal, Watts is still urging caution when it comes to what the player can actually produce on the pitch for Arteta.
He added: "It's no certainty that he's going to go on and make it and become a really massive player for Arteta. But he's at least got the opportunity to have another four years to try and do it. And if it doesn't work out, then they can sell him a couple years down the line potentially and make some decent money for him. To lose them on a free would have been a shame.
"They haven't broken the bank to keep Nelson by any means. It'll be a decent contract. He's not exactly a youngster anymore so he needs to be paid a Premier League wage. I'm sure he has been pretty well rewarded for it.
"I think it's another example of the kind of sway that Arteta has and the ability he has of convincing players that they are best served at Arsenal. And we're seeing that with all the contract renewals now. And we're seeing that with the players that they're managing to attract from outside of the club."
Arsenal are back in action on July 13 when they face FC Nurnberg in their first pre-season friendly.
READ MORE: Arsenal have finalised 'biggest signing since Sol Campbell' as inner workings of Declan Rice transfer are revealed