Arsenal forced into choice between two 'prominent' midfield targets as Ornstein hints at Chelsea raid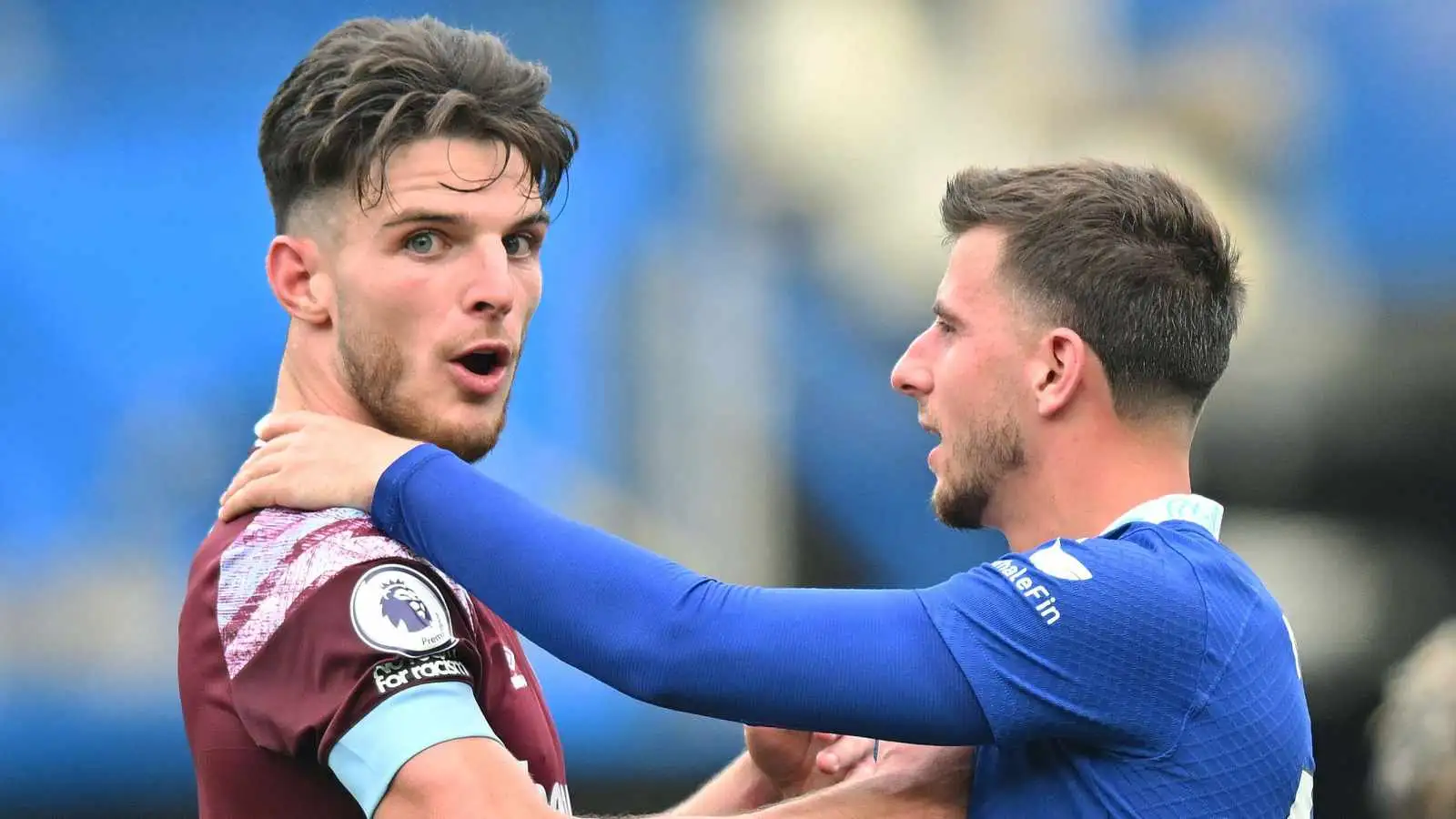 Arsenal will only have enough funds to sign one of Declan Rice and Moises Caicedo this summer, David Ornstein has revealed – but there is another type of midfielder they want as well.
Midfield is an area Arsenal are looking to strengthen for the long term in the upcoming transfer window. It has been one of the stronger areas of their lineup this season thanks to the partnership between Granit Xhaka and Thomas Partey.
But Xhaka is 30 years old now and Partey will reach that milestone age before the start of next season too. Furthermore, the January addition of 31-year-old Jorginho from Chelsea only ever looked to be a measure for the short term.
Therefore, Arsenal are hoping to evolve their midfield options with an eye to the future. Several reports have indicated that one of their top targets is West Ham captain, Declan Rice.
Back in January, before settling for Jorginho, Arsenal also explored a deal for Brighton midfielder, Moises Caicedo.
Either of them could remain on the Arsenal agenda by the time the summer transfer window opens. But according to The Athletic expert Ornstein, only one of them will be able to arrive at the Emirates Stadium.
The reasons are twofold. First, the budget will not allow Arsenal to spend big on both. But more intriguingly, they are also looking at another raid on Chelsea for a different type of midfielder.
READ MORE: Arsenal forward offered to Euro giant, with Saka influence and Arteta signing to prompt head-shaking exit
Arsenal midfield aims explained by Ornstein
Ornstein told the FIVE YouTube channel: "Mikel Arteta really wants a prominent signing in there to help this squad going forward.
"And so I'm really intrigued to see which direction they go. Many Arsenal fans [are] asking me all the time.
"We know the interest in Declan Rice is strong. We knew the interest in Moises Caicedo was strong. I don't know which way they'll go or if there are other options they'll pursue.
"I don't think they would go for both given the costs involved.
"And let's see because those clubs have to be willing sellers. We don't know what the Arsenal budget will be.
"I think there is also a desire at Arsenal for maybe a more advanced central midfielder if the money allows. That's why they're among the clubs that like Mason Mount. There's a strong interest in him."
Attacking midfielder Mount is approaching the final year of his contract at Chelsea. Talks over a renewal have not been particularly fruitful.
It has led to widespread interest in the England international from other clubs in the Premier League.
Arsenal's main option in the number 10 role at present is club captain, Martin Odegaard. However, there have been doubts about the future of one of his deputies, Emile Smith Rowe.
Whether Odegaard and Mount could feature in the same lineup as each other is something that the current Chelsea man would have to consider before making such a move, though.
For now, the main focus will be on how to reinforce the base of Arsenal's midfield.
READ MORE: Fabrizio Romano tips Arsenal to offload star they 'trust' as Arteta brutally sanctions double exit