Arsenal urged to scrap failed experiment as they're 'a player down' when flop is playing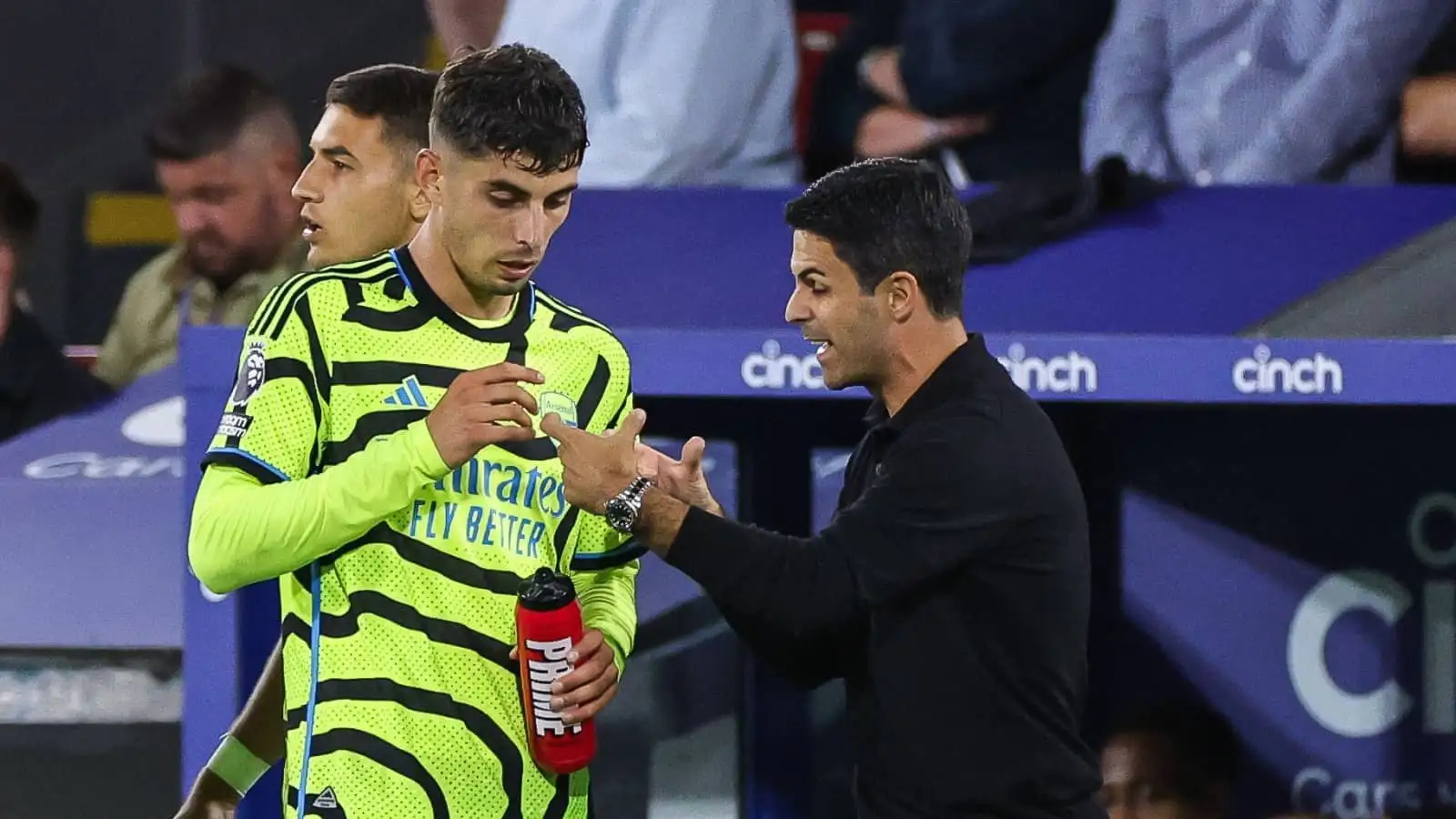 Gabby Agbonlahor feels that Arsenal need to take Kai Havertz out of the starting line-up, as he feels they're "a player down" while he's on the pitch.
Mikel Arteta has made some inspired signings during his time as Arsenal manager. Bringing in Aaron Ramsdale after double relegations and plucking Ben White from Brighton after one Premier League season were bold choices.
However, the pair have become two of the most important players on the teamsheet, and helped the Gunners to second place last season.
As such, while eyebrows were raised at the signing of Havertz, Arteta will expect time to allow fans to see what he can bring.
On the surface, though, it's fair to suggest the transfer was a confusing one. At the time of the signing – in which Arsenal dropped £65million on Havertz – they had Gabriel Jesus, Eddie Nketiah and Folarin Balogun as central striking options.
That was after a season in which Havertz scored seven Premier League goals leading the line for Chelsea.
More confusing than signing a striker who's probably not as good as the other strikers in the squad, though, was when Arteta decided he was actually going to play the German in midfield.
After starting up top in the Community Shield due to an injury to Jesus, Havertz has played in midfield every other game this season, three times as a no.8 and once as an attacking-midfielder.
Agbonlahor urges Arteta to drop Havertz
The experiment in starting Havertz – and really signing him as a whole – is one Agbonlahor thinks should be put to bed for now.
"If I'm Arsenal, I'm taking him out of the starting lineup. Arteta can bring him on, and maybe he scores – which will get his confidence back up," he told Football Insider.
"But I don't think they can keep taking chances because it will be a tough game against Everton."
Agbonlahor also detailed how he feels Arsenal are already one step behind when Havertz starts.
"It's very difficult because Arsenal can't afford to drop points," Agbonlahor added.
"You can't be a player down in the Premier League, and I do feel like they are with Havertz on the pitch."
While Agbonlahor's statement is hyperbolic, Arsenal have, in a way, been a player down due to Havertz. Not literally, but they shifted Thomas Partey to defence to make room for him, and dropped Gabriel Magalhaes, one of their best players last season.
They looked a better side last season when both Partey and Gabriel were in their correct positions, and Havertz was not yet at the club.
Havertz didn't justify fee
Agbonlahor also feels Arsenal's new boy did nothing to earn the big fee that was paid for him.
"He showed nothing at Chelsea which made him worth the transfer fee. It's a very strange signing, for me," Agbonlahor added.
"It looks like he's got stage fright."
While it's early on in the season, it's still a confusing transfer for the price, following the season Havertz had last time out.
It will become slightly less confusing if Arteta manages to get the best out of him, and things can certainly change out of nowhere, but that seems unlikely right now, and the transfer doesn't yet look a very good choice at all.
READ MORE: Pogba out, Partey in? Chances of January Juventus transfer for Arsenal star evaluated