Arsenal vulnerable to losing next Thierry Henry to Dortmund after 10-goal Liverpool humiliation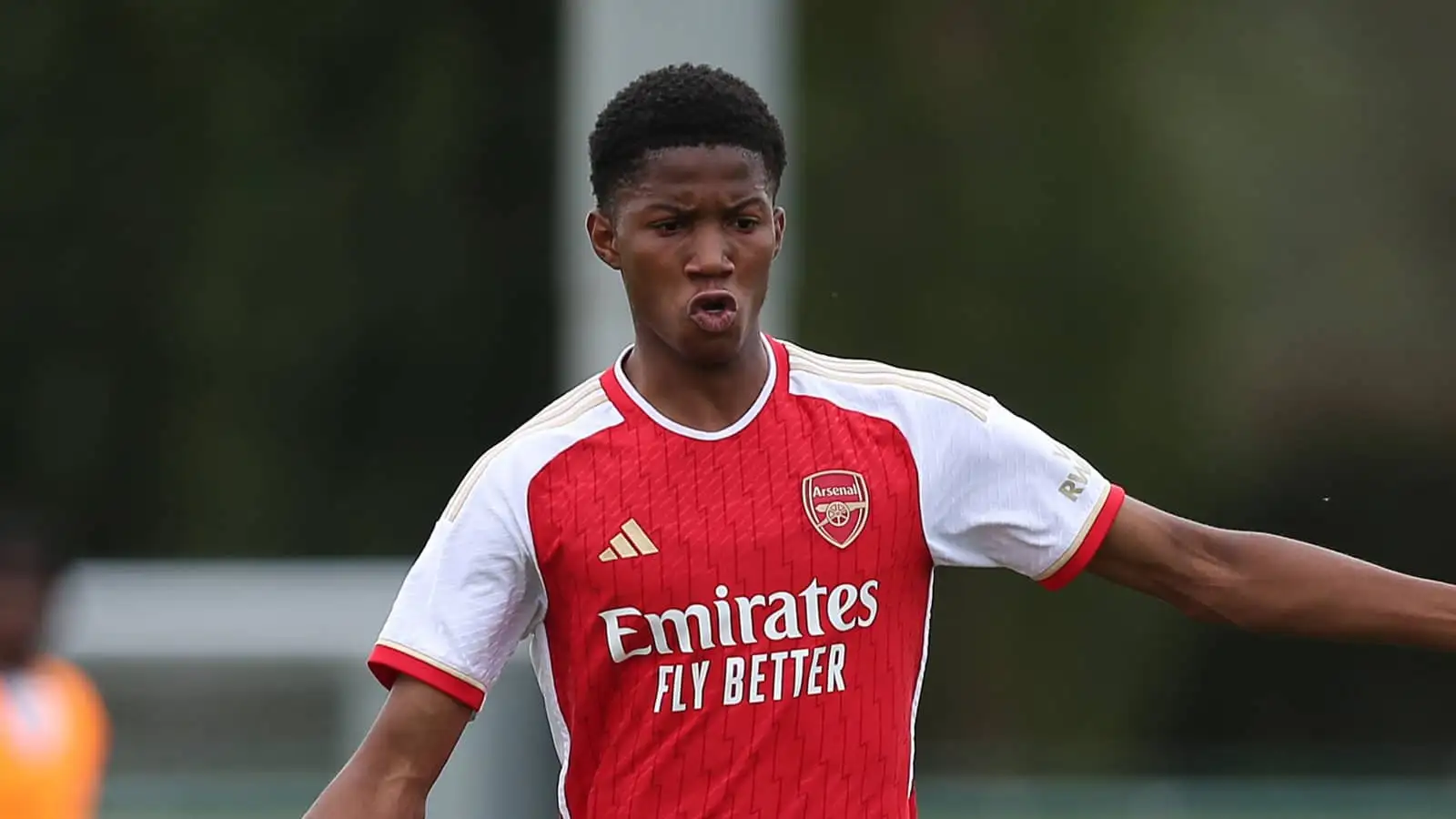 Borussia Dortmund are hovering over an Arsenal starlet who scored 10 goals in a single match last weekend, per reports.
Arsenal's 15-year-old Chido Obi-Martin hit the headlines for all the right reasons on Saturday. Arsenal's Under-16s demolished Liverpool's Under-16s via a scarcely-believable 14-3 scoreline. Obi-Martin remarkably scored 10 of the 14.
The teenager turns 16 later this month and already stands at an imposing 6ft 2in tall. However, his physical advantages aren't the reason why he's so potent in Arsenal's youth ranks.
Indeed, Obi-Martin has already drawn comparisons with Gunners legend Thierry Henry.
Indeed, three of his 10 goals on the day came via Obi-Martin cutting in from the left flank, opening his body and sweeping an accurate finish into the far corner. That type of movement and finish were synonymous with Henry.
Obi-Martin's international future is far from certain amid eligibility for England, Denmark and Nigeria.
His club future should be more secure, with The Athletic confirming an already agreed scholarship deal with Arsenal will kick in at the beginning of the 2024/25 season.
However, according to a fresh update from HITC, German giant Borussia Dortmund have taken note.
Dortmund have found great success when plundering the English leagues for rising young talent.
Jadon Sancho was a revelation in Dortmund and earned his £73m move to Manchester United on the back of his stint there. Jude Bellingham requires no explanation, while Jamie Bynoe-Gittens is the latest Englishman to make his mark in black and yellow.
Citing Arsenal youth reporter, Jeorge Birds, HITC state Dortmund as well as Belgian side Anderlecht are circling over Obi-Martin.
It's Dortmund in particular who HITC insist will pose a threat to Arsenal. Their reputation for developing young English talent could be something Obi-Martin takes into consideration if Dortmund make a move.
Danish U17s coach on Obi-Martin
When speaking about the youngster's unquestionably talents, Denmark's Under-17s coach, Jesper Mikkelsen, gave an insight into what profile of player Obi-Martin is.
"When you look at 'Chido', he doesn't look like someone who hasn't turned 16 yet," Mikkelsen said. "First of all, he has a physique that is really advantageous as a football player.
"He is big and strong, but he is also reasonably agile. He is good at sticking to the game, but he is actually also good at challenging and dribbling himself.
"So of course that makes him interesting now here and in the long run, because it is interesting to see how much this physique can carry him forward towards a breakthrough on the big stage.
"Right now he is really dominant because of his physique, but I don't think that is the only reason.
"His greatest characteristic and challenge is that he really wants to score goals. When I say it can also be a disadvantage, I mean that he can sometimes play his own game.
"He is very searching for chances, where he forgets that you also have to play with the others."
DON'T MISS: Arsenal explode into lead for €65m midfielder as journalist dampens Newcastle hopes with stinging revelation