Pundit savages 'big mistake' Arsenal made in selling man who is 'better' than regular starter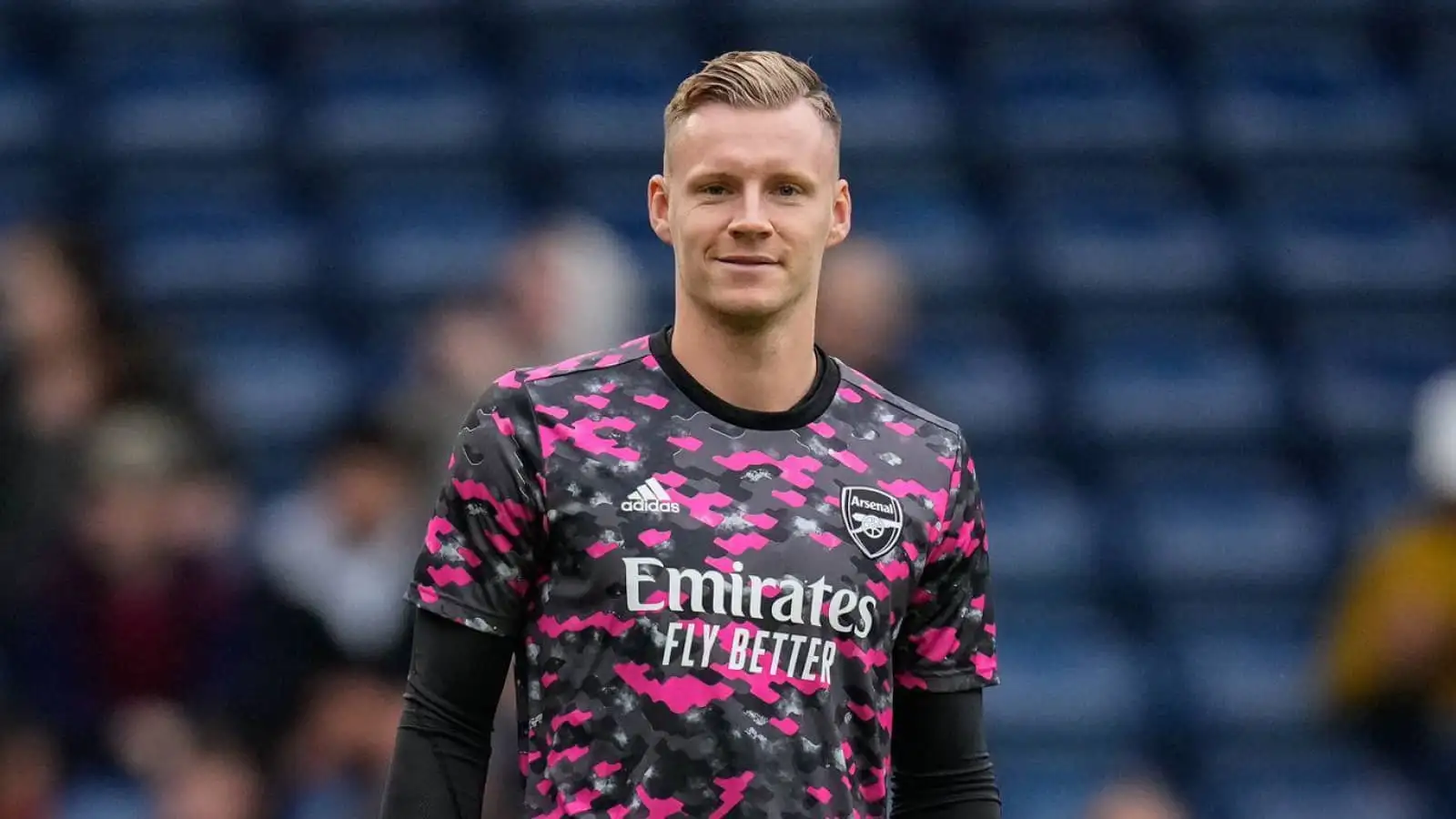 Tony Cascarino has questioned the decision for Arsenal to sell Bernd Leno, as he feels it was a "big mistake" and he is a "better keeper" than Aaron Ramsdale.
Leno was Arsenal's no.1 for three seasons following a move from Bayer Leverkusen. His first season between the sticks saw the Gunners finish in fifth place.
In both of the following two seasons, the Emirates outfit finished eighth. Leno started the 2021/22 season in net, but the £24million signing of Ramsdale from Sheffield United threatened his position.
After a poor start which saw Arsenal lose their first three games of the season and concede nine goals in the process, Leno was relegated to the bench in favour of Ramsdale.
The Englishman would spend the majority of the season in net. Indeed, he made 34 appearances in the league, missing out just one game beyond being promoted to the no.1 spot, due to injury.
That game saw Leno play and keep a clean sheet, but he was pushed back to the bench when Ramsdale was fit again. The Gunners finished the campaign in fifth, so the decision to swap the keepers, among other changes, paid dividends.
Seemingly aware that his Arsenal career was over, Leno made the move to Fulham for a measly fee of just £2million initially in the summer.
The German is yet to miss a game since the first two this season, and he's kept eight clean sheets, with the Cottagers currently sitting 10th and unable to drop below that spot.
Cascarino feels selling Leno was 'big mistake'
Despite the fact Ramsdale has also had a good season, Cascarino feels it was a mistake to sell Leno in favour of him.
"I think, and this one's a little bit more controversial, I think Leno was a big mistake for Arsenal to let go," he said on talkSPORT.
"I thought Leno was a better keeper than Ramsdale. Now, a lot of people will disagree with me.
"But I didn't think there was a lot to choose from them. I thought they were very close on the levels. Leno's had a terrific season for Fulham."
Arsenal would be no better off with Leno
Indeed, Leno is clearly a good goalkeeper. That was evident for much of his time at Arsenal – though the start of his final season was rough – and it's been clear at Fulham.
However, Ramsdale is also a very good goalkeeper. He's kept 13 clean sheets in the Premier League this term – the joint-third most of anybody in the league.
He also saved a point in the Gunners' 2-2 draw with Liverpool in April, during a period of the season when things started to go wrong, and could have done so even quicker was it not for his form in that game.
There is not a lot that Leno could have added than Ramsdale didn't himself. The title was not lost through goalkeeping blunders, rather a slip up at the wrong time of the season, and a lack of experience from the entire squad in that situation.
Ramsdale will likely contribute to Arsenal success going forwards, too. That's not to say Leno wouldn't have, but the Gunners have got a good asset, and the decision to sell their former goalkeeper was not a bad one.
READ MORE: Former Chelsea man says Blues 'must' attempt to steal Prem 'monster' Arsenal are on course for