Chelsea confirm first signing of the Pochettino era; 'standout attacker' reacts to Stamford Bridge switch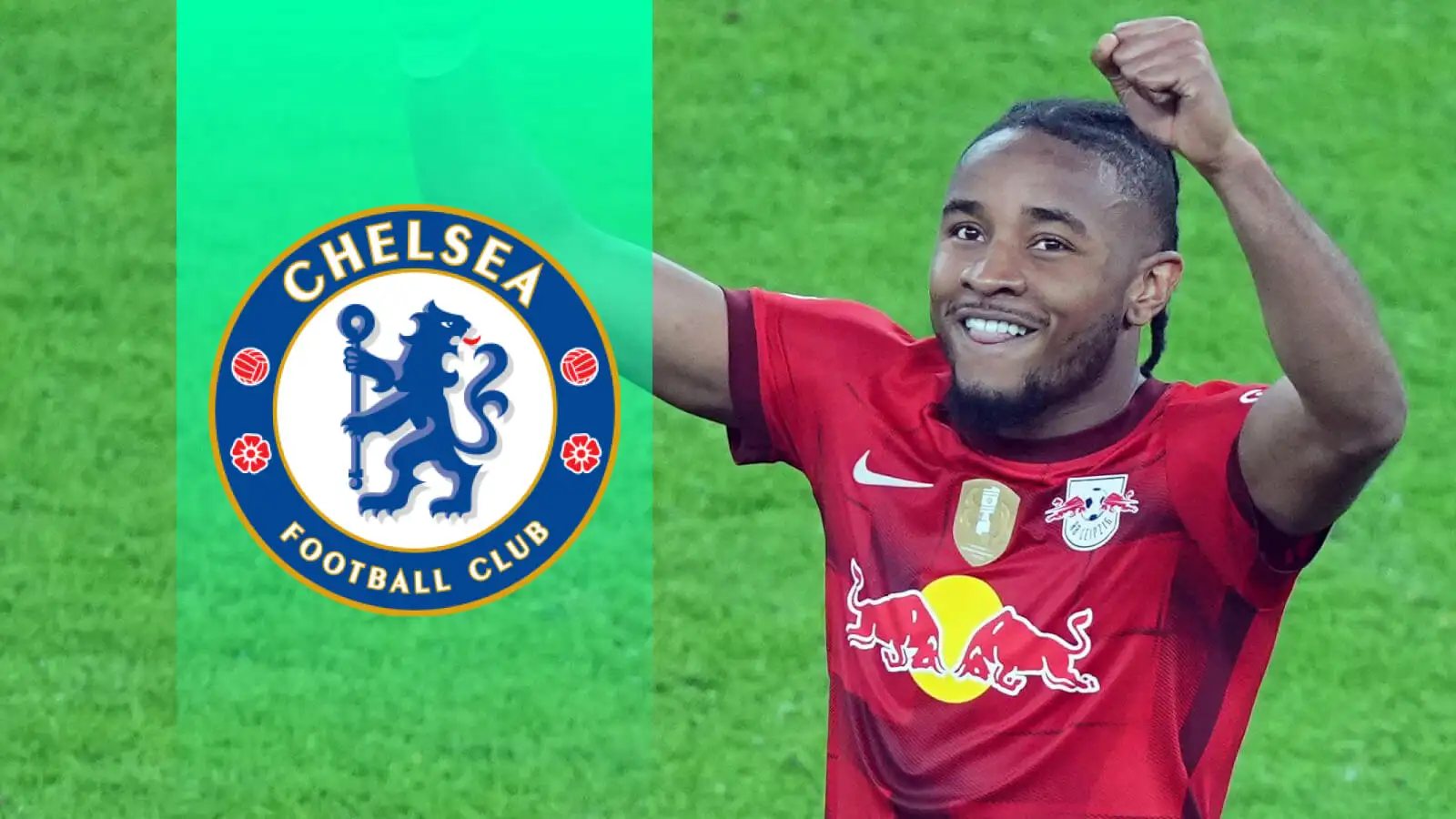 Chelsea have officially announced the signing of Christopher Nkunku for a fee of £52m from Bundesliga side RB Leipzig.
Mauricio Pochettino will no doubt be pleased to secure the services of the 25-year-old, who has showcased his goal-scoring abilities in Germany.
Nkunku is the first player to be signed during the Pochettino reign. Although, negotiations between the player and Chelsea began when Thomas Tuchel was still the manager.
Nevertheless, the need for goal scorers is clear to see for the Blues, who endured a very disappointing 2022/23 campaign.
Indeed, the West London club finished in an abysmal 12th place in the Premier League table. This was largely due to a lack of goals, scoring just 38 in the entire season.
Now, Nkunku could help to turn their fortunes around. In contrast, he scored 16 goals in 25 games in the Bundesliga last season. He also made six assists, which gives him an average of 0.88 goal contributions per game.
If he can have a similar impact at Chelsea, he could play a major role in taking Chelsea back to the top of the Premier League.
READ MORE: Arsenal transfers: Edu submits second offer to halve gap to top target who'll force Chelsea exit
Nkunku reacts to Chelsea switch
Nkunku, who has been capped 10 times by France, has agreed a six-year contract, which will begin on 1 July.
In a recent interview with Chelsea's official website, Nkunku has given his reaction after finally completing the switch to Stamford Bridge.
"I am incredibly happy to be joining Chelsea," said Nkunku.
"A big effort was made to bring me to the club and I am looking forward to meeting my new coach and teammates and showing the Chelsea supporters what I can do on the pitch.
"Having played in Ligue 1 [with Paris Saint-Germain] and the Bundesliga, I now want to play in the Premier League, one of the strongest leagues in the world. I am very excited for this challenge and will be proud to wear the Chelsea shirt."
Chelsea's co-sporting directors, Laurence Stewart and Paul Winstanley, also reacted to Nkunku's arrival.
They said: "Christopher has proved himself one of the standout attacking players in European football over the past two seasons and will add quality, creativity and versatility to our squad.
"He has demonstrated his ability at the highest level with RB Leipzig and France. We look forward to him joining up with his new teammates ahead of the new season.
READ MORE: Chelsea transfer U-turn as Pochettino takes big flop off market but identifies new replacement for fallen teammate