Christopher Nkunku latest: Crafty transfer clause plays into Chelsea hands, with rival suitors shut off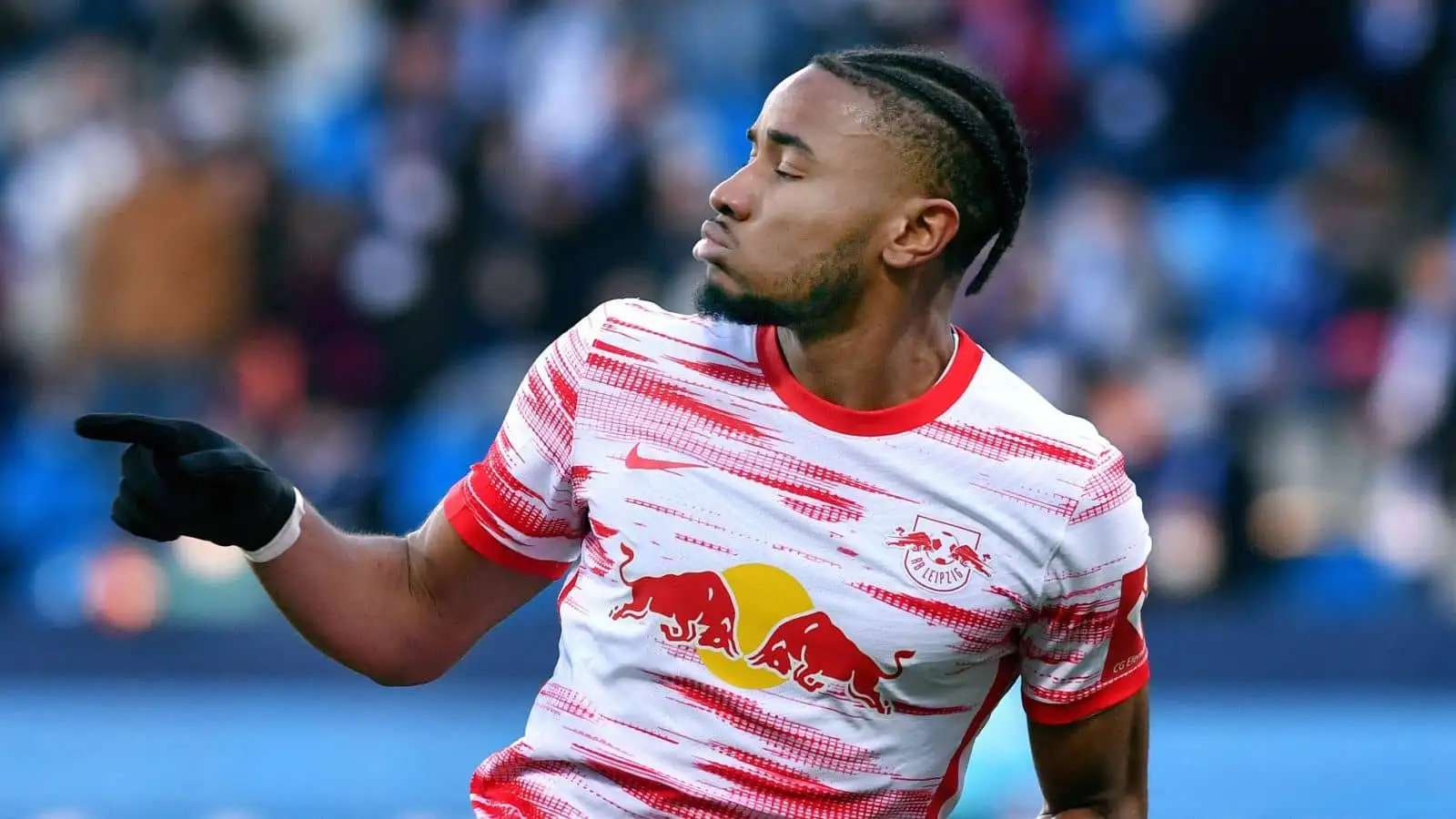 The pathway for Chelsea to sign Christopher Nkunku from RB Leipzig is clearer because of a transfer stipulation in his current contract, reports have revealed.
Nkunku is looking likely to become a Chelsea player in 2023. Indeed, he is believed to have already undergone a medical with the club and agreed to his next contract. It will just be up to the two clubs to agree a fee.
With his form over the past year or so, it is easy to see why Nkunku may be attractive to a number of clubs. He scored 35 goals and added 20 assists from 52 appearances in all competitions last season.
Mainly operating in behind the main striker, his output was phenomenal. It has continued into the current campaign, in which he has nine goals from 13 appearances up to this point.
With that in mind, RB Leipzig may have been bracing themselves for interest in his services all along. They managed to extend his contract in June until 2026, but it contains a €60million release clause (approximately worth £52.5million at the time of writing).
Now, a report from Bild has revealed that the clause does not apply for other clubs in the German Bundesliga. Specifically, it seems as if RB Leipzig may have been fearing an approach from Bayern Munich.
In recent years, the Bundesliga champions have taken Dayot Upamecano and Marcel Sabitzer from RB Leipzig. By removing their rivals' biggest talents, Bayern Munich have been able to increase their stronghold on the competition.
Keen to avoid a repeat with Nkunku, last season's fourth-place finishers in the Bundesliga have ensured that Bayern Munich – or anyone else in their division, however unlikely that may seem – are unable to bypass negotiations for his transfer.
Huge signing of Nkunku falling into place for Chelsea
Therefore, the situation plays into the hands of Chelsea, who could avoid the need for negotiations with RB Leipzig if they wanted to. If they already have Nkunku's agreement, the signing should be straightforward.
Even so, they may conduct talks with the Bundesliga outfit. Indeed, a recent report claimed they could pay a fee above the value of Nkunku's release clause in order to guarantee they will win the race for his signature.
It seems Chelsea are going to win the battle for Nkunku's services, which will be good news for them. They have struggled to find the right balance in attack over recent years, despite performing well as a whole.
Adding someone who can both score and create goals at the rate Nkunku does could take them to the next level.
Of course, there is no guarantee that he could translate his talents to the Premier League. A few other one-time Bundesliga stars have struggled for consistency after joining Chelsea. For example, Timo Werner returned to RB Leipzig themselves this summer after failing to replicate his form.
But Nkunku – who will turn 25 years old next month – looks like a player on the up. What's more, he has already challenged himself by leaving his native France to build a career in a foreign territory.
Therefore, there should be plenty of optimism that not only are Chelsea likely to sign Nkunku, but he has every chance of being a successful player for them.
READ MORE – Chelsea news: Thierry Henry offers scathing assessment of Christian Pulisic while Jamie Carragher questions his World Cup future