First Lampard words cast serious doubt on Liverpool transfer after Chelsea return confirmed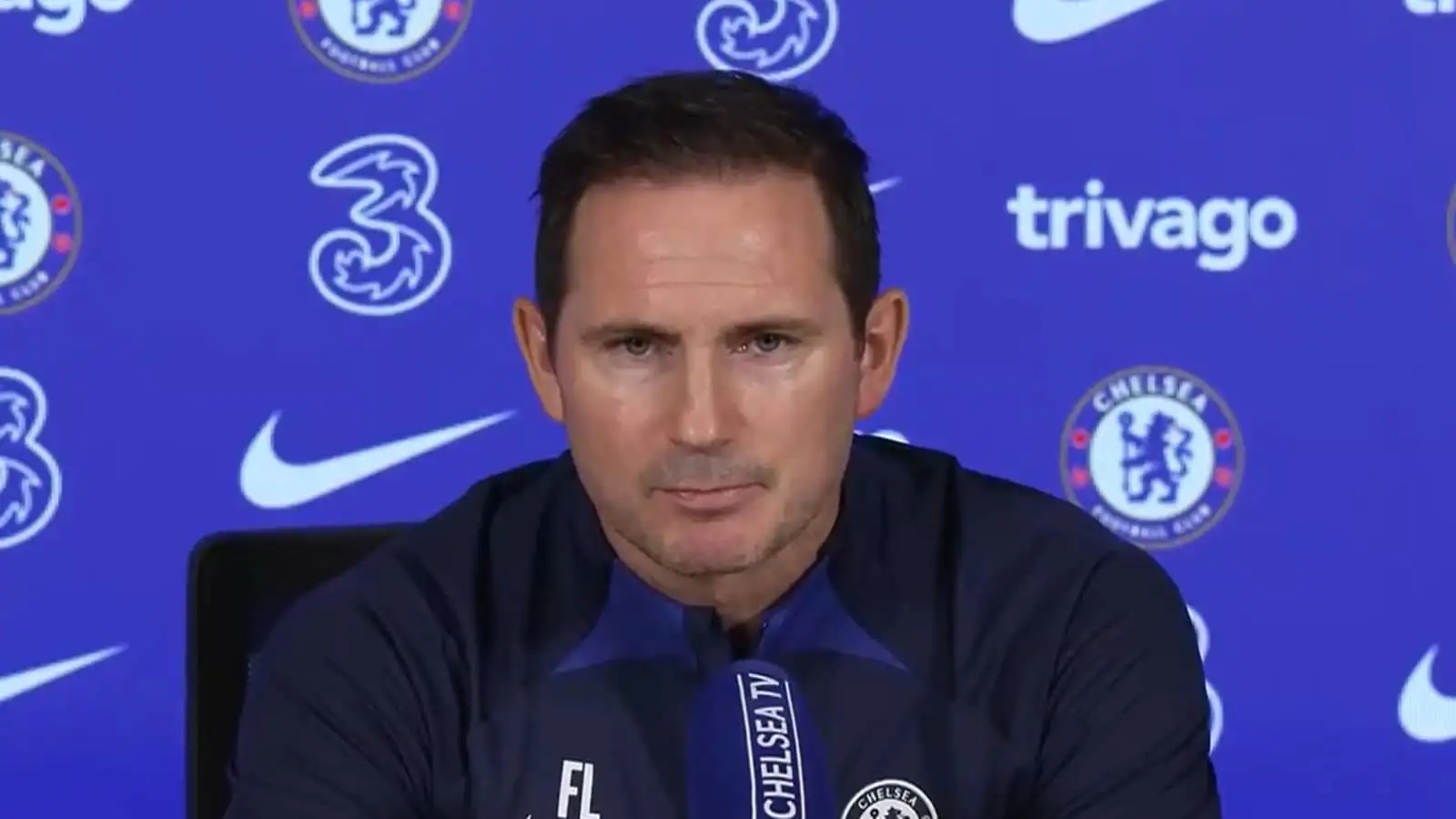 Frank Lampard has been officially unveiled as the new Chelsea caretaker manager, and his first words on Mason Mount suggest a Liverpool deal is on jeopardy.
The Blues axed Graham Potter on Sunday night after the ex-Brighton boss struggled from start to finish at Stamford Bridge.
Chelsea are in discussions with both Luis Enrique and Julian Nagelsmann over the prospect of taking the reins from the summer onwards. However, in the immediate short-term, the club have turned to Frank Lampard.
Lampard has been installed as interim manager until the end of the season. The move ironically allows the Blues legend a chance at guiding Chelsea to Champions League glory – something he was denied in 2021 when replaced by Thomas Tuchel. Chelsea went on to lift their second UCL title five months after Lampard was ousted.
Lampard's return was confirmed by Chelsea's official website and the 44-year-old wasted little time before addressing a number of subjects in his first press conference. Among the topics raised was the future of Mason Mount.
The two-time and reigning Chelsea Player of the Year is understood to have reached a stalemate over contract talks at Chelsea.
Mount's current deal expires at the end of next season and if a breakthrough isn't forged, Todd Boehly won't hesitate to cash in while he still can this summer.
On that front, Liverpool have emerged as the likeliest side to swoop. The Reds are in desperate need of midfield additions and a transfer fee in the region of £50m has been speculated.
However, Lampard was asked if his return could give Mount a nudge towards remaining at Chelsea. Mount has always excelled under Lampard's management – both while on loan at Derby County and back at the Bridge.
Lampard initially kept his cards close to his chest, though suggested he'll at least return to featuring regularly in the starting eleven on his watch.
Lampard also labelled Mount a "huge player" for Chelsea and claimed he'll talk with Mount "a lot" between now and the end of the season.
Can Lampard cajole Mount into staying?
"I don't know enough about it to and it'd be wrong of me to delve into that… other than Mason has always been a fantastic player for me," said Lampard (via Sky Sports). "From my days at Derby and the impact he had there, to when I came back to Chelsea.
"It's with absolute pleasure that I've watched him – amongst others I coached in that period like Reece James, Tammy Abraham, [Fikayo] Tomori – to have gone on and become huge players here or elsewhere. That's great.
"But with Mason I know he's had a few slight injury problems. I need to speak to him and know where he's at, but I know what I get from Mason.
"I just want to see him perform on the pitch. Of course, we have a good relationship so we'll talk a lot.
"He's a huge player for Chelsea and has been in his time here. I look forward to talking to him more."
EURO PAPER TALK: Chelsea to hijack Man Utd striker deal with Boehly securing incredible £35m discount; Liverpool find replacement for star who's had enough