'It's over' – Pochettino brutally turns back on big-money Chelsea signing as Fabrizio Romano names possible next club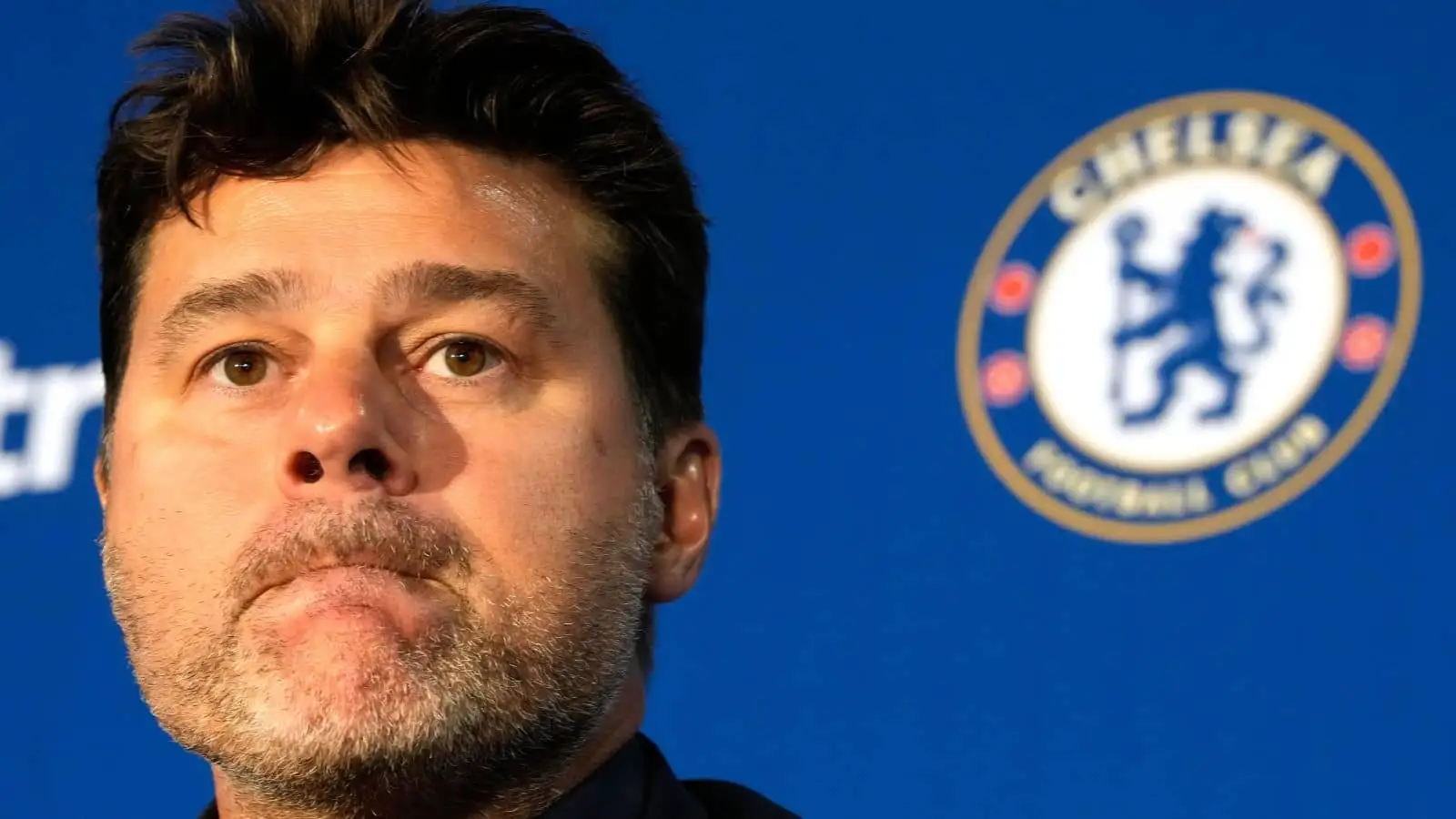 Romelu Lukaku has been told his Chelsea career is "100% over" – with the striker now left in something of transfer limbo and Fabrizio Romano naming a potential next club.
The Belgian returned to Stamford Bridge in summer 2021 for a then club-record £97.5m fee from Inter Milan. However, the move appeared doomed before it even began with Lukaku making clear his wish to remain in Italy.
A difficult first season resulted in Lukaku scoring just 15 times in 59 appearances. And he was discplined by the club after speaking out against them just five months into his return.
His last appearance in a Chelsea shirt came against Leicester on May 19, 2022. To date, he has cost Chelsea £6.5m for each goal he has scored of his second spell.
As a result, it came as no surprise that Lukaku was allowed to return to Inter on a season's loan. And while injuries disrupted his second stint at the San Siro, both the player and the club made it clear they were open to extending the arrangement.
However, Chelsea have made it clear they are only interested in a permanent sale for Lukaku. To that end, it was reported on Sunday that the striker was nearer a move to Juventus. Their prospects, however, depend entirely on the sale of Dusan Vlahovic first.
Meanwhile, the appointment of Mauricio Pochettino sparked some suggestions Lukaku could rekindle his career at Stamford Bridge.
However, Romano claims Pochettino is in full agreement with the Chelsea board that Lukaku will need to move on.
And with a mere €40m fee on his head, Chelsea are willing to accept a whopping £63.1m loss on the striker.
READ MORE: Arsenal transfer explodes into life after collapsed Chelsea deal sparks instant €40m move
Pochettino pushing for Chelsea to sell Lukaku
With Lukaku also pushing to leave, Italian journalist Romano has detailed that all parties are in agreement that Lukaku will never play for Chelsea again.
Discussing the situation on Caught Offside, he claims Pochettino is firmly behind the decision.
"Pochettino is 100% alligned with the board over Lukaku's sale this summer," he said.
"To reiterate what I previously reported: Chelsea don't want Romelu Lukaku to stay, they want to move on and get €40m for him.
"I've been asked by some fans if things could change, but at the moment there is nothing else. Lukaku also wants to leave and try a new chapter.
"What could happen in the future I don't know, of course, but as of today, it's 100% over between Chelsea and Lukaku."
Discussing his prospects of a move to Juventus, Romano says that will hinge entirely on the sale of Vlahovic.
"Also, Lukaku could only join Juventus if Dusan Vlahovic leaves, otherwise it's impossible," he added.
Serbian striker Vlahovic has been linked with a move to Manchester United and Chelsea. However, it is PSG who are currently in talks over a deal.
Juventus are seeking a fee in the region of €70m for the 6ft 3in frontman.
READ MORE ~ Transfer Gossip: Chelsea plot Man Utd steal for player Ten Hag has badly upset