Mauricio Pochettino swats off Chelsea sack fears as Boehly reacts and boss rages at Blues star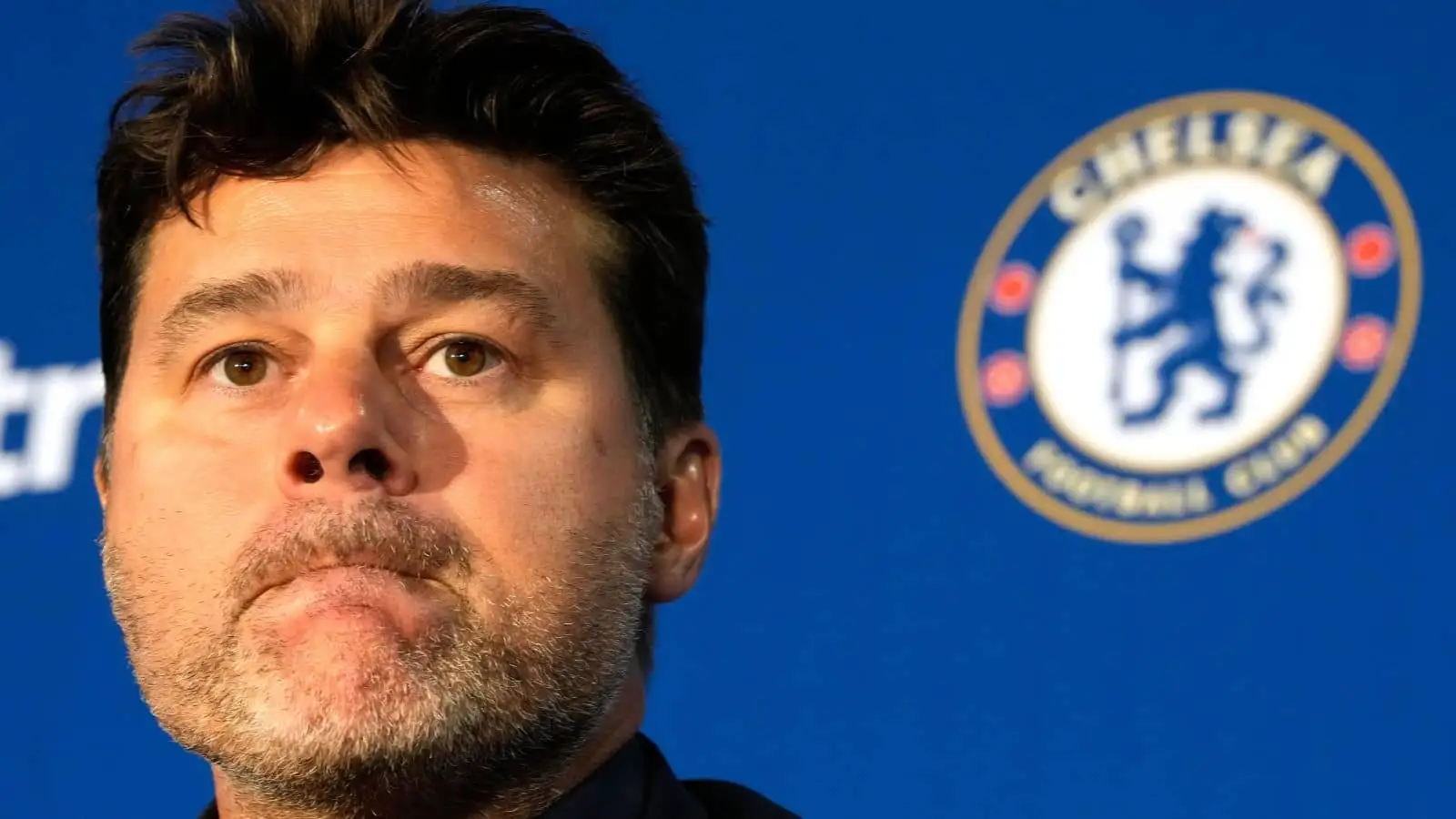 Chelsea manager Mauricio Pochettino has moved to distance claims that his job could already be on the line but has revealed Todd Boehly is far from happy at their form form following Sunday's 1-0 defeat to Aston Villa.
The Blues have won just once in the Premier League this season and now sit 14th in the table, having already suffered three defeats in their six games played so far. Their latest defeat came at Stamford Bridge, with Ollie Watkins scoring a late winner for Unai Emery's side, with the loss also meaning Chelsea have failed to score a goal since August.
After spending the best part of £300m in the summer window, co-owner Boehly has now invested over £1bn into new players at Stamford Bridge. Yet the Blues appear now nearer to finding the winning formula, having gone through a string of managers trying to find the winning format.
Boehly quickly dispensed of Thomas Tuchel's services shortly into his reign, while first appointment Graham Potter quickly fell on his sword, while interim Frank Lampard failed to improve matters.
Now with Pochettino struggling to get the best out of his multi-million squad, fears are mounting that the Argentine boss, who signed a three-year deal upon taking charge this summer, could already be on borrowed time.
As a sign of their struggles, an incredible statistic has emerged showing that January signing Enzo Fernandez – a £106.7m buy from Benfica – has only enjoyed one Premier League win as a Chelsea player since signing. That came back in April when the Blues won 3-1 at Bournemouth, with the Argentina star absent from the side that beat Luton 3-0 in August; their only Premier League win to date.
 READ MORE: Pundit doubles down on 'struggling' Chelsea star verdict as £32m signing is still a 'work in progress'
Pochettino fears for Chelsea job after Villa defeat
With Chelsea booed off the field, the 51-year-old knows he is a man under pressure.
However, amid talk that he is already in danger of the sack and that Boehly is "disappointed" by the club's run of results, Pochettino has vowed that he is the right man to turn things around.
"Give me time because I didn't see them [the owners] after the game. They are disappointed, they arrived at the club and are so excited to build a project. Of course they feel disappointed but at the same time they need to support the plan," he said.
Chelsea did lose Malo Gusto to a red card which made their plight far from easy against Villa.
However, Pochettino insists he saw plenty to be happy about in Chelsea's performance, feeling they just lack a goalscorer to make the most of all their good build-up play.
When asked how they can turn that around, Pochettino commented: "Work. Giving trust and then confidence. We have the squad that we have. We cannot change anything. We try to build the confidence and to give them all of the support that they need because they need to perform on the pitch.
"The performance is good, I don't want to say it is excellent, but we are missing being clinical in front of goal. We need to keep going, working. To find a solution, we start tomorrow again for the game Wednesday and build the belief and the confidence and the trust and hope we can score Wednesday."
Pochettino tactics criticised by pundit
The Blues boss was seen throwing his arms up in disgust during the game at young Chelsea star Levi Colwill over his failure to pick out an obvious pass during Sunday's game. With Mykhaylo Mudryk in plenty of space on the wing, Colwill instead chose to play the ball centrally, with Chelsea then losing possession.
Tactically, the Chelsea side appear disjointed with their new manager's ideas not yet coming across.
Pochettino has also been criticised by Jason Cundy for playing Colwill at left-back in recent weeks ahead of the likes of Ben Chilwell and Ian Maatsen.
"There's a couple of strange things that are going on," former Chelsea defender Jason Cundy said on talkSPORT after last week's draw at Bournemouth.
"Hes playing Levi Colwill left-back and he had Chilwell on the bench. I don't know whether Chilwell had a knock. Chilwell naturally gives you that balance, he's an attacking full-back. I felt we were lopsided [against Bournemouth].
"Down our left, there was just nothing. I felt a bit for Mudryk because there's no back-up, nobody is overlapping him."
The result means Chelsea have also failed to score in 13 Premier League games during 2023, more than any other side and the club's worst run since 1995.
Pochettino and Chelsea next face Brighton in the Carabao Cup before taking on Fulham in a televised Premier League game next Monday night and then a match at Burnley the following Saturday.
READ MORE: Todd Boehly tipped to go big in push to sign Arsenal, Tottenham target in January transfer window