Pochettino overruled Chelsea board on £60m transfer, as insider confirms 'very clear' message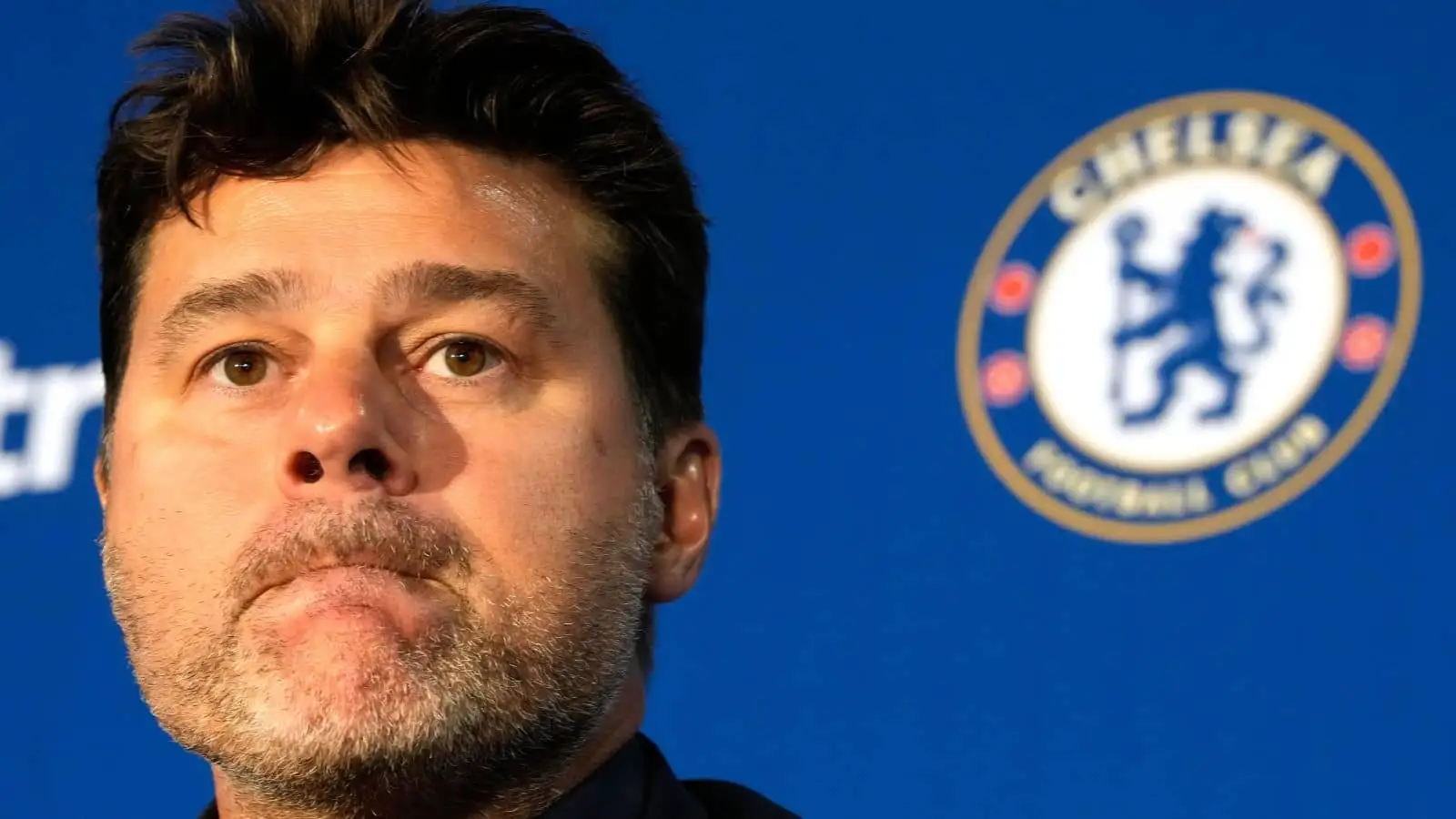 Fabrizio Romano has confirmed that Mauricio Pochettino sent a "very clear" message that he would not sign Joao Felix for Chelsea, as he instead went for a "perfect" fit.
Pochettino was given a host of huge decisions to make when he walked through the door at Stamford Bridge this summer. Signing and selling the right players was vital after a 12th-placed finish in the Premier League last season.
The manager set about on a brutal cull of some formerly very important players. Mason Mount, Mateo Kovacic and Kai Havertz were the biggest names to be pushed out the door.
They were among the nine players sold, with another five men leaving on free transfers.
With that many people leaving the club, Pochettino also had to ensure he got the right players in to replace them.
As many as 12 players walked through the door permanently, with Moises Caicedo the biggest outlay.
It was in the striker position the biggest calls had to be made, though. That each of Havertz, Pierre-Emerick Aubameyang and Romelu Lukaku left meant only Armando Broja, who could also have departed, remained in terms of senior strikers.
Atletico Madrid star Felix had been on loan at Chelsea last season, and there was clamour for him to be brought back.
Pochettino sent 'clear message' over Felix move
That included from board members at the club. Indeed, despite Pochettino deciding when he walked through the door that Felix wasn't for him, some higher up than the manager reportedly planned to consult him as they felt the Portuguese 'fit the profile' he was looking for.
Romano has since reported the manager stuck to his stern belief throughout.
"First of all, the feeling at Chelsea is that in May, in June and July and also in the first two, three weeks of August for Atletico Madrid was impossible to accept a loan deal from Chelsea," Romano said on YouTube.
"From Chelsea they wanted a permanent transfer, not another loan, after they already [signed] Joao Felix on loan in January.
The potential of spending a large sum for a player that has just been on loan did not sit right with the manager, and he had his own ideas of who to bring in.
"So it was permanent transfer or nothing, Atletico knew that Chelsea decided against spending something like €70-80million on Joao Felix, so that was a no on the financial point of view, but also technical point of view because Mauricio Pochettino was not convinced about this solution," Romano added.
"He wanted to go for different players, he believed that [Christopher] Nkunku is perfect for Chelsea in that kind of creative position.
"Once Pochettino joined Chelsea the message was very clear: Joao Felix was no longer a target."
Transfer decision has backfired
Nkunku is yet to play a minute of competitive football for the Blues, having sustained an injury before the start of the season.
Meanwhile, Felix has scored three goals and assisted once in three games while on loan at Barcelona. In hindsight, he may have been the better player to sign.
Of course, nobody could have foreseen Nkunku's injury, and Felix is more suited to La Liga, having played there before his loan switch to Chelsea.
READ MORE: Liverpool, Chelsea given option to destroy Bellingham reunion as bidding war to commence