Frank Lampard masterclass as Everton star reveals training technique to emulate 'legendary' player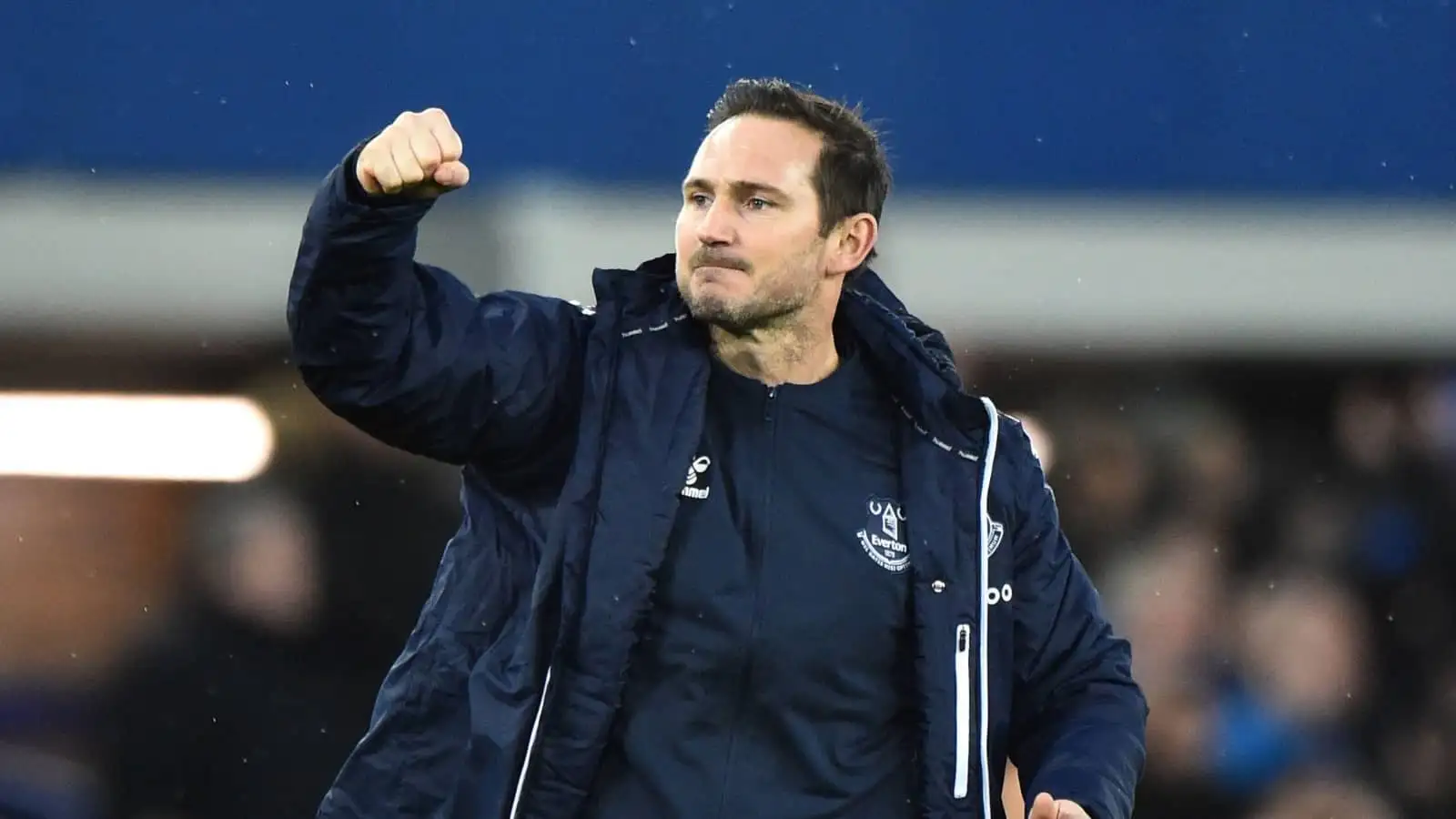 An impressive Everton midfielder has labelled Frank Lampard a 'legend' of the game and explained how the manager is helping to emulate his success at Goodison Park.
Everton put in a top performance at the weekend as they beat Crystal Palace 3-0 at home. The result saw Everton get back to winning ways after the defeat to Newcastle, as they moved up to 12th in the Premier League table.
A key component of Everton's victory was the midfield. Lampard has tended to go with a midfield trio of Amadou Onana, Alex Iwobi and Idrissa Gueye so far this season.
Onana has looked comfortable competing in the Prem, despite having only recently arrived from Lille. Iwobi is enjoying arguably the best form of his life and got two assists against Palace.
Gueye, meanwhile, is providing bags of experience to the Everton team after winning several trophies during a three-year spell with Paris Saint-Germain.
Lampard was one of the greatest midfielders of his generation and his tactics are clearly working wonders for Onana, Iwobi and Gueye.
Onana has now explained the training method which is helping Lampard to get the best out of him. He wants to follow in his manager's footsteps, having labelled the former Chelsea man a 'legend'.
"Given that the game goes faster than in the French league, I think I have improved my scanning and speed of execution with the ball," Onana said during an interview with RTBF (via Sport Witness).
Frank Lampard hopes player can be 'more decisive'
"I work a lot on finishing with the coach after training. It is one of the missing pieces of my game, we both find that I can be more decisive.
"I'm also working physically because the sequence of games is not always obvious and so recovery is very important.
"The coach has me playing as a figure eight in a box-to-box style. He believes that with my qualities, I am capable of performing both defensive and offensive tasks.
"He is trying to instil this in me as he has done it during his career so there is no better way than to have him as a coach. I used to watch a lot of Premier League football when I was a kid, Lampard is a legend in English football.
Amadou Onana praises manager
"As a coach, he tries to create a real relationship with his players with whom he is very close and tries to communicate a lot with us, and I like that."
It will be great for Lampard to hear that he is forming a close bond with the players from their perspective. The former England international will also be enjoying seeing his training methods pay off when it comes to Onana.
Everton spent £33m to sign Onana in the summer. It is a big investment but he seems to have the attributes to become a real hit on Merseyside.
Onana is strong, possesses good pace and is great at dribbling. Lampard seemingly wants to make him a box-to-box midfielder, and a brilliant one at that.
If goals come his way, then Onana could eventually turn into an attacking midfielder, just like Lampard was.
The Belgian will be hoping to net his first Everton goal this weekend. The Toffees travel to Fulham on Saturday at 17:30.
Meanwhile, Everton are reportedly planning to move in for a versatile Wolves player to cover several positions.