Everton 'in talks' with potential new investors, who could demand sweeping changes at board level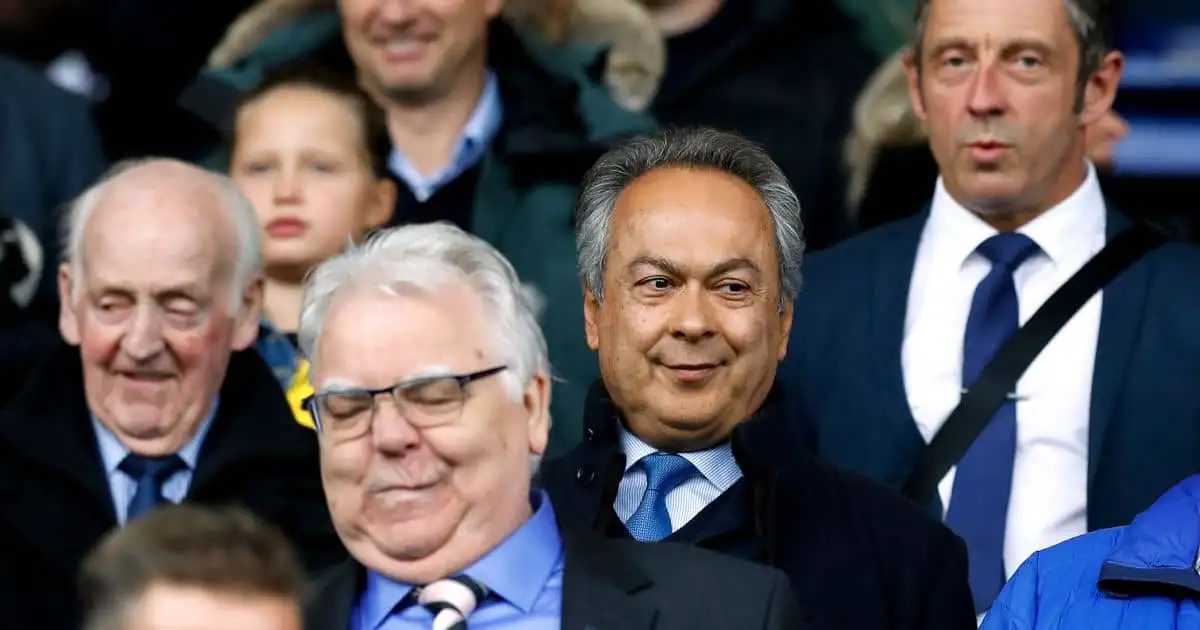 Everton majority shareholder Farhad Moshiri is 'in talks' over selling a 25% stake of the club to MSP Sports Capital, according to reports. 
The Iranian billionaire has ruled out a full sale, but admitted he is actively looking for new investors to come in and help fund the squad, as well as the Toffees' new stadium build.
Also, it is believed that MSP would be looking to make sweeping changes to the club's hierarchy, with them reportedly demanding at least two seats on Everton's board.
This will come as potentially great news to Evertonians after thousands protested against the likes of chairman Bill Kenwright, club CEO Denise Barret-Baxendale and Moshiri himself prior to their 1-0 victory over Arsenal on Saturday.
Indeed, Everton have struggled massively on the pitch recently. They find themselves in the midst of another relegation battle after only surviving in their penultimate game of last season.
They currently sit in 18th place in the table after winning just four of their 21 opening league games – officially the worst start to a season in their entire history.
This is despite the fact that Moshiri has spent roughly £700m on the club. Yet, over the past seven years, the club has gone from consistently challenging for Europe to being in serious danger of going down for the first time since 1951.
MSP could bring the changes Evertonians want
According to Liverpool World, the America-based consortium has held discussions with Moshiri over buying a 25% stake of the club to the tune of £105m.
MSP were first linked with Everton last month after Moshiri invited multiple potential investors for a tour of their new stadium build, which has the potential to greatly boost the club's revenue in the future.
However, immediate investment is absolutely vital to Everton's future. The Blues have recorded losses of £372 million over the past three years, with more than £600 million spent on player transfers since Moshiri's arrival in February 2016.
This has put a strain on their recruitment this season due to financial fair play regulations, with the Toffees being the only club in the Premier League not to make a January signing despite selling Anthony Gordon to Newcastle for £40m.
There have also been suggestions that if Everton were to be relegated – it would have disastrous ramifications in terms of their finances. Most likely, they would have to sell many of their best players.
The fact that MSP are reportedly prepared to inject £105 million into Everton for a 25% stake means that Moshiri has put a valuation of £420m on the club – £280m less than what he has spent.
As mentioned, the potential investors are also looking for at least two places on the club's board, which may go down well with Blues fans, as they put a lot of the blame for their performances on poor recruitment, led by the likes of Kenwright and Moshiri.
MSP partners Jeff Moorad and Jahm Najafi were also spotted in the crowd at Goodison for last month's 2-1 loss against Southampton, so there is a real belief that a deal can be struck in the coming months.
READ MORE: Everton 'offered' five-time Champions League winner, after disastrous January window for Dyche