Jesse Marsch admits one key area holding Leeds back and points finger of blame for Fulham loss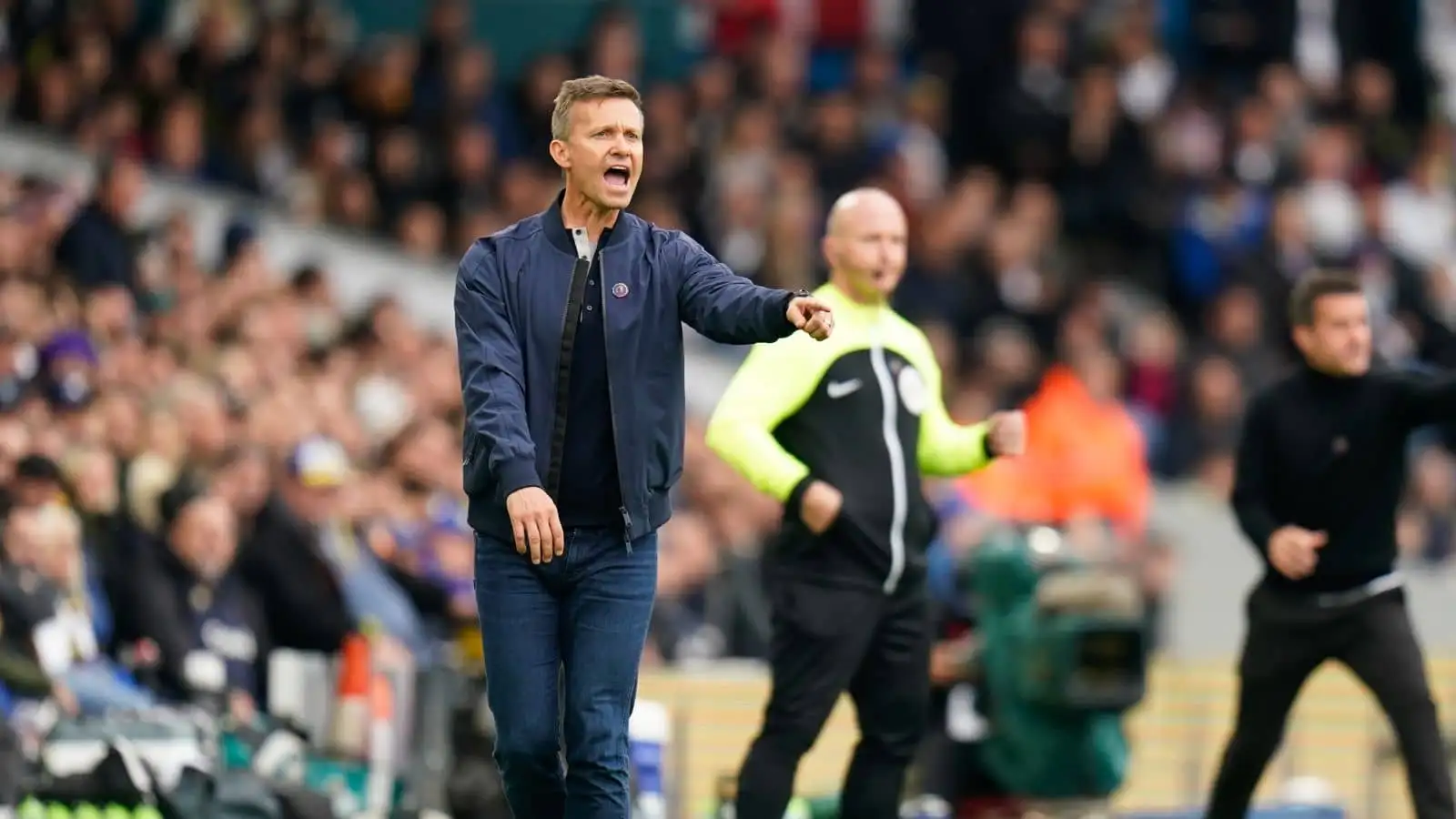 Jesse Marsch admitted his disappointment and shouldered the blame himself as Leeds lost 3-2 at home to Fulham to slip into the bottom three.
The Whites went into the Elland Road clash having lost three consecutive top-flight games. Their latest loss means the West Yorkshire outfit have taken just two points from eight games. Things started well against the Cottagers, with Rodrigo's 20th-minute header giving the hosts the lead.
However, the lead lasted only six minutes as Aleksandar Mitrovic headed the visitors level.
Second-half goals from Bobby Decordova-Reid and Willian gave the Londoners some breathing space.
And Crysencio Summerville's goal one minute into stoppage time proved only a consolation.
Marsch felt Rodrigo's goal could have been a turning point in their campaign. But the American tactician confessed that a lack of confidence saw them capitulate to another loss.
"It's disappointment, frustration. In the first half we started strong and got the lead. It felt like we'd take control of our moment and our season," he told BBC Sport.
"But we conceded from a situation where it was not that complicated and we go in 1-1.
"Then we were trying to find a way to control our fate but missed a chance or two and you could see the confidence is low, that we don't believe in ourselves as much as we'd like."
Marsch bullish despite woeful run
Leeds maintained their Premier League status on the final day of last season.
After replacing Marcelo Bielsa towards the end of 2021-2022, the hope was that Marsch would be able to guide the team to mid-table safety.
However, they now find themselves in the relegation zone once again and facing a battle for survival.
The home fans voiced their opinion in no uncertain terms as the final whistle sounded. But Marsch made it clear that there are no cracks appearing in the running of the club.
"We are unified here, from the board to the staff and the players," he added. "We are hurting, it's painful. And we feel we're doing little things that aren't getting a reward."
Marsch under pressure as calls for sack grow
There is little sentiment in football, with Steven Gerrard the latest Premier League manager to be sacked in 2022-2023.
Marsch is among the favourites to be the next coach axed.
He made it clear that the buck stops with him but is determined to work hard to stop the bleeding.
"I understand the fans, their ire should be directed at me," he continued. "I've got to find ways for us to get wins and points. But I'm focused on helping this team to get better and improve."
Things will not get any easier, however, as Leeds will next be in action on Saturday when they travel to Anfield to take on Liverpool.
READ MORE: Rio Ferdinand makes Leeds Utd relegation prediction if changes aren't made; lauds Arsenal for another 'tick in the box'