Man Utd, Chelsea back in hunt for Wesley Fofana, leading Leicester to set gigantic price tag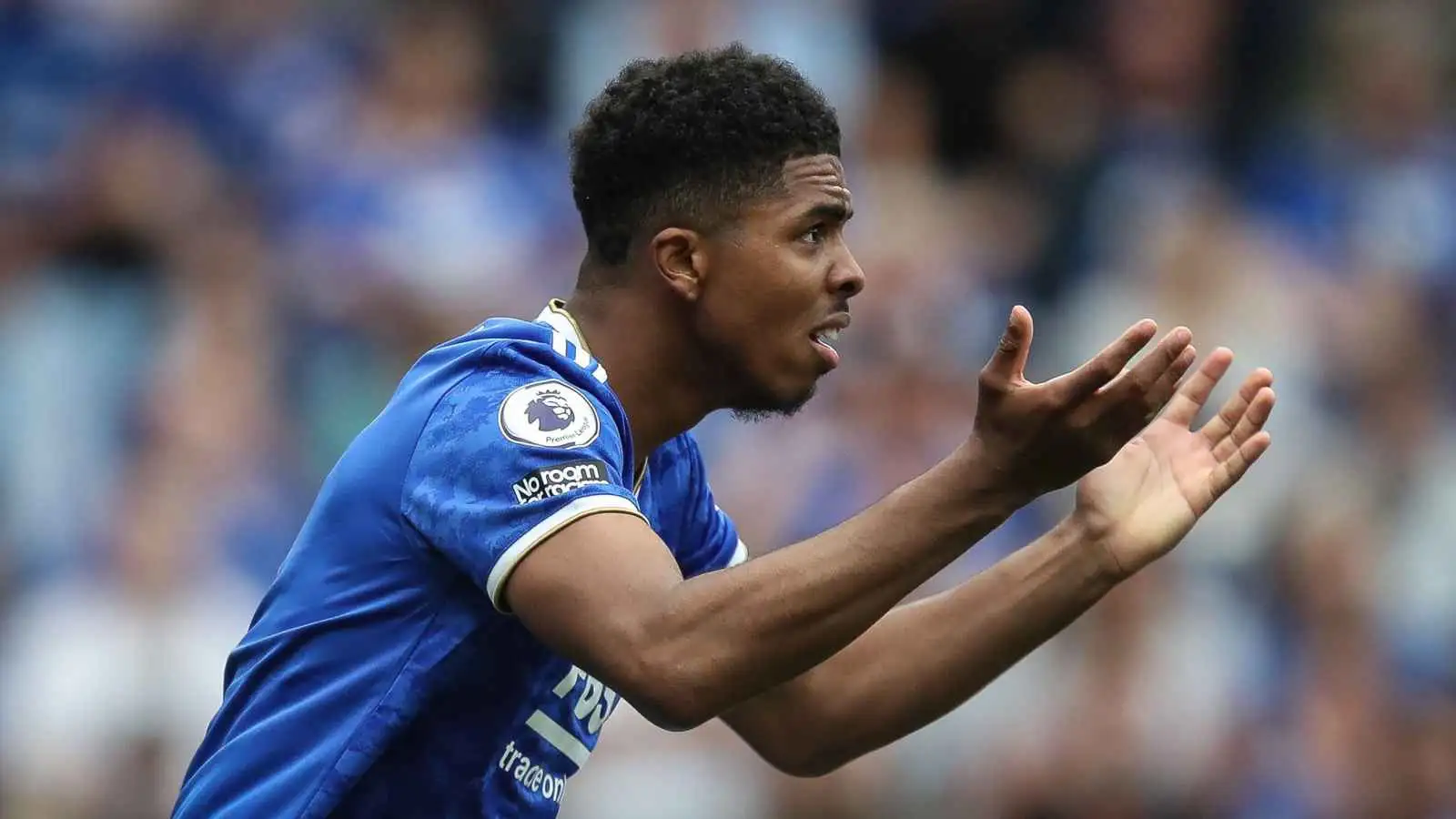 Leicester City will be holding out for a huge sum if they are to let Wesley Fofana leave, amid interest from Manchester United and Chelsea, a report claims.
Fofana missed the majority of the 2021-22 season because of a serious injury. But clubs have not forgotten what he was like before that blow. Indeed, he has since returned to prominence in the Leicester lineup.
The defender eventually managed 12 appearances between the Premier League and Europa Conference League after his long-awaited return. However, with Leicester failing to qualify for Europe, his future is now in the spotlight.
There are several interested parties who can match Fofana's ambition. According to RMC Sport, Man Utd and Chelsea are keeping a close eye on the Frenchman.
Both of the Premier League giants require new defenders ahead of the new season. In Manchester, there have been concerns over their last purchase from Leicester, Harry Maguire, amid struggles for consistency.
Meanwhile, at Chelsea, Antonio Rudiger and Andreas Christensen are leaving on free transfers and Cesar Azpilicueta could follow them out of the exit door.
Fofana has proven himself already in English football and at the age of 21 has further margin for growth. Therefore, United or Chelsea could try to test Leicester's resolve.
But RMC Sport claim they are likely to be met with an answer they might not like. The report claims Leicester want a transfer fee in excess of €80m (around £68.4m) for Fofana's sale.
Only Maguire himself has left the club for a fee in that region before. Yet Leicester are in a strong position with Fofana, whose contract will run until 2027 after he signed an extension in March.
It remains to be seen if Chelsea or United are willing to meet their demands for Fofana. In the case of the Blues, his compatriot Jules Kounde may be a cheaper – if not exactly cheap himself – target.
Leicester standing firm for Wesley Fofana
After their failure to finish in the top seven, Leicester are at risk of losing some key players this summer.
Jules Kounde and Wesley Fofana Chelsea's main targets
Sevilla defender Jules Kounde and Leicester City defender Wesley Fofana are major targets for Chelsea this summer as they look to replace Antonio Rudiger who's is going to Real Madrid
Fofana is someone they will want to keep hold of, after seeing how they faltered without him during the first part of the 2021-22 season.
Leicester have been tough sellers in recent years, earning big prices for the likes of Maguire, Riyad Mahrez and Ben Chilwell.
Therefore, they seem to be standing their ground again for Fofana. But as in all those instances, the eventual outcome may be a transfer to a traditionally more competitive club.
READ MORE – Arsenal transfer news: Youri Tielemans deal ramps up as Leicester star talks of 'change'