Coutinho lifts lid on Liverpool exit and reveals major driving force behind Villa switch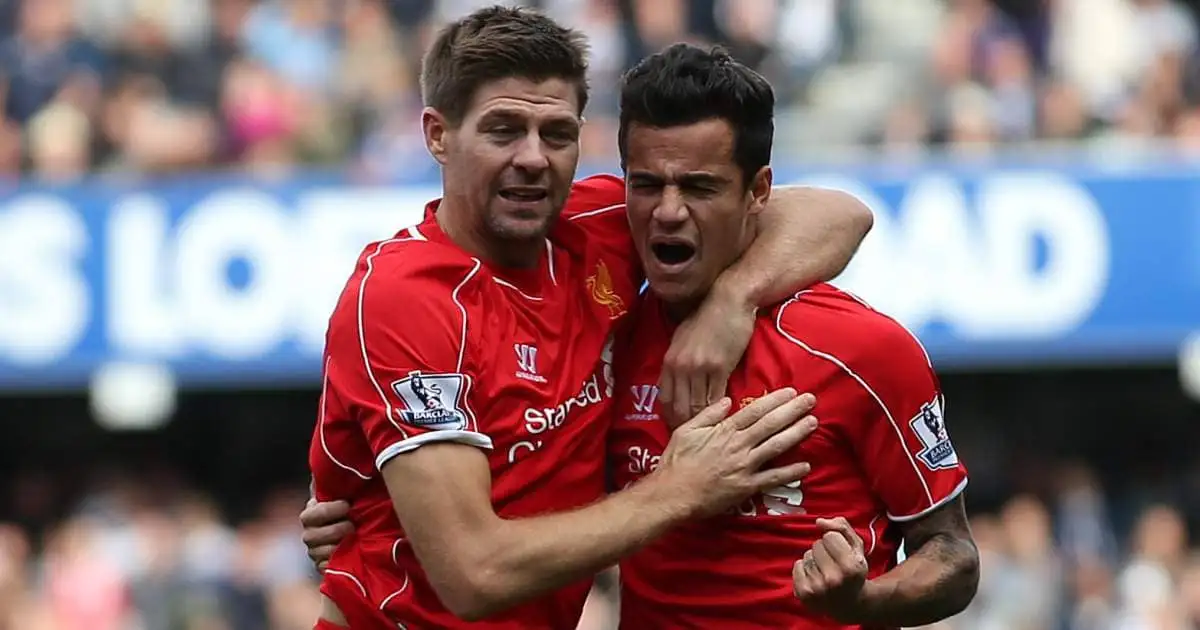 Philippe Coutinho insists he has no regrets about Leaving Liverpool to join Barcelona despite struggling during his time at the LaLiga giants.
The 29-year-old spent five years at Anfield, making 201 appearances for the Reds in all competitions and scoring 54 goals. He failed to win any silverware with the Merseysiders and left for the Nou Camp in January 2018. Barca paid an initial £105m for the Brazil international, with the fee rising to £142m after certain clauses were met.
The former Inter star's first few month in Spain were successful, bagging 10 goals from 22 outings in all competitions. The Catalans claimed the league title that season and the next, with Coutinho making 34 appearances in 2018-2019.
However his form was not at the expected level and Barca made the decision to loan him to Bayern Munich. The South American picked up both the Bundesliga and Champions League title that campaign but made only 15 league starts.
Returning to Barcelona, he was unable to command a regular first-term berth. And a knee injury kept him out of action for six months of the 2020-2021 season.
The Rio de Janeiro-born forward is now on loan at Aston Villa as he looks to resurrect his career. Despite his struggles since leaving Liverpool, Coutinho confessed that he would not have done anything differently given a choice.
Asked if he regrets leaving Anfield, he told ESPN, per The Mirror: "No. At certain times we have to make decisions, and one of my big dreams was to play for Barcelona.
"At that moment I decided to make that decision, but always with great affection, respect and gratitude for Liverpool and for the friendships over the years I've been in the club.
Marco Asensio to Liverpool has potential after no contract signed
Real Madrid midfielder Marco Asensio could leave Madrid for Liverpool after no contract agreement
"And at that moment I had a decision to make and I don't regret it."
Coutinho admits admiration for Gerrard
Coutinho joined Villa on loan in the January transfer window, reuniting with former Reds team-mate Steven Gerrard. Gerrard replaced Dean Smith at the Villa Park helm earlier this season.
And the Brazilian revealed the part that his former colleague played in the decision to switch to the West Midlands.
"I always admired him a lot. For me, it was an honour to have played with him," he added. "Now having him as a coach, with the experience he has, training has been strong and demanding.
"He has great ambitions, I am happy to be here and I hope to respond to what he expects by helping our team to achieve our goals.

"For me, it was an honour to be part of his career as a player, and now, as a coach, I feel even more honoured.
"I have always had this relationship of admiration and respect. I wish I had that opportunity to work with him again. He's a guy who's very open to all players and has a lot of influence in the group."
READ MORE: Jurgen Klopp debunks League Cup myth and reveals when he was 'really afraid' at Liverpool